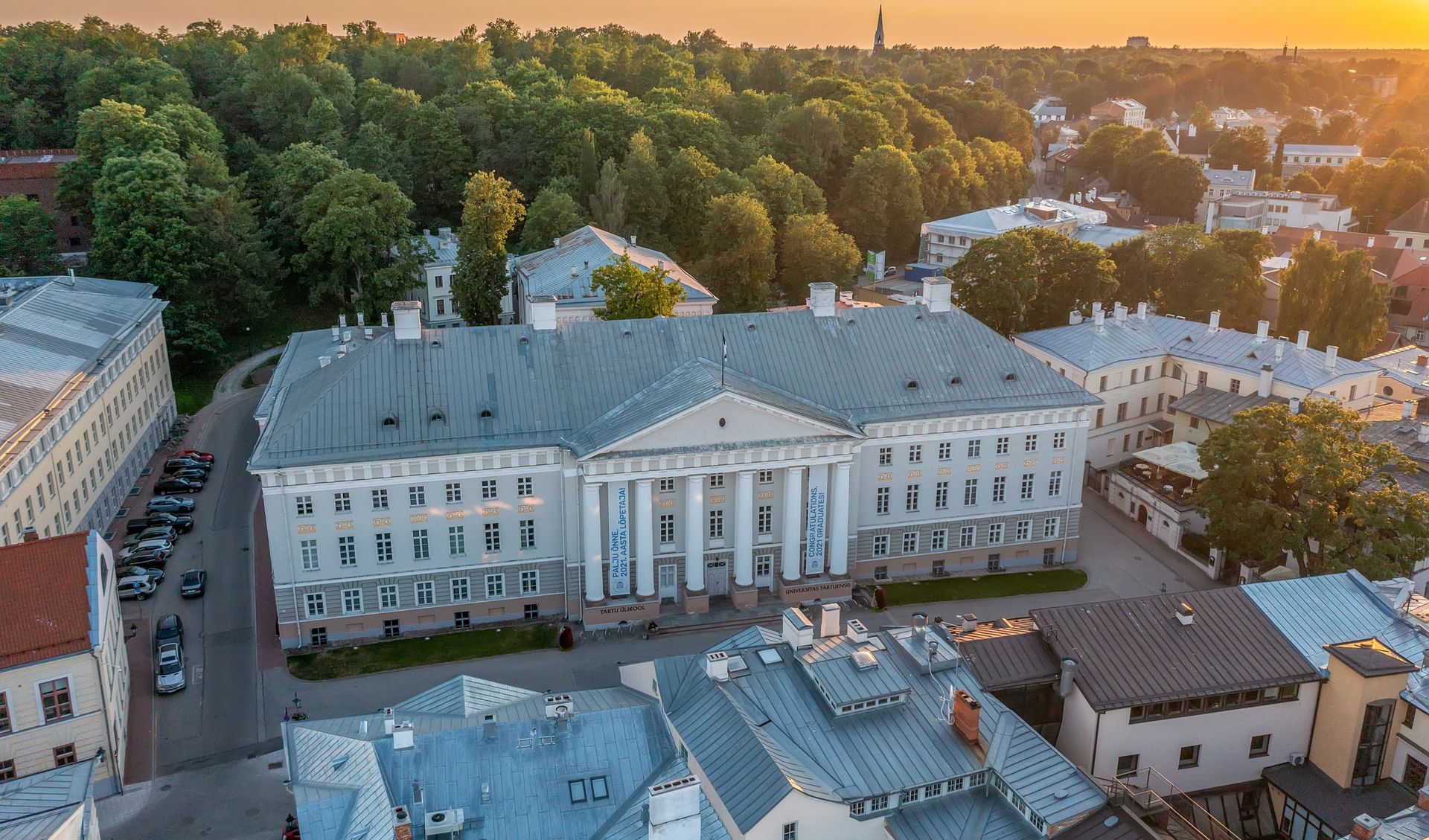 The University of Tartu:
The largest and most comprehensive university in Estonia and one of the most respectable centres of education and research in Northern Europe
Belongs to the top 1.2% of the world's best universities (QS World University Rankings 2023, 296th)
Founded in 1632 by King Gustavus Adolphus of Sweden
Four faculties: Faculty of Arts and Humanities, Faculty of Social Sciences, Faculty of Medicine and Faculty of Science and Technology
Offers international bachelor's, master's and doctoral degree programmes, International Summer University, tailor-made study programmes, MOOCs
14,000 students (including 1,800 international students from 100 countries)
3,200 employees, including 1,650 academic employees, including 209 professors
Member of the ISEP network, the AEN and Erasmus+ offering exchange opportunities
Member of various prestigious research university networks, e.g. ENLIGHT, the Coimbra Group, the Guild, Utrecht Network, LERU etc.
Famous for its research-based education
Nobel Prize in 1909 (Wilhelm Ostwald, founder of Physical Chemistry)
The budget volume of 227 million euros
Search and apply!
Departments
Faculty of Science and Technology

Tartu
Faculty of Social Sciences

Tartu
Faculty of Arts and Humanities

Tartu
Faculty of Medicine

Tartu
Videos