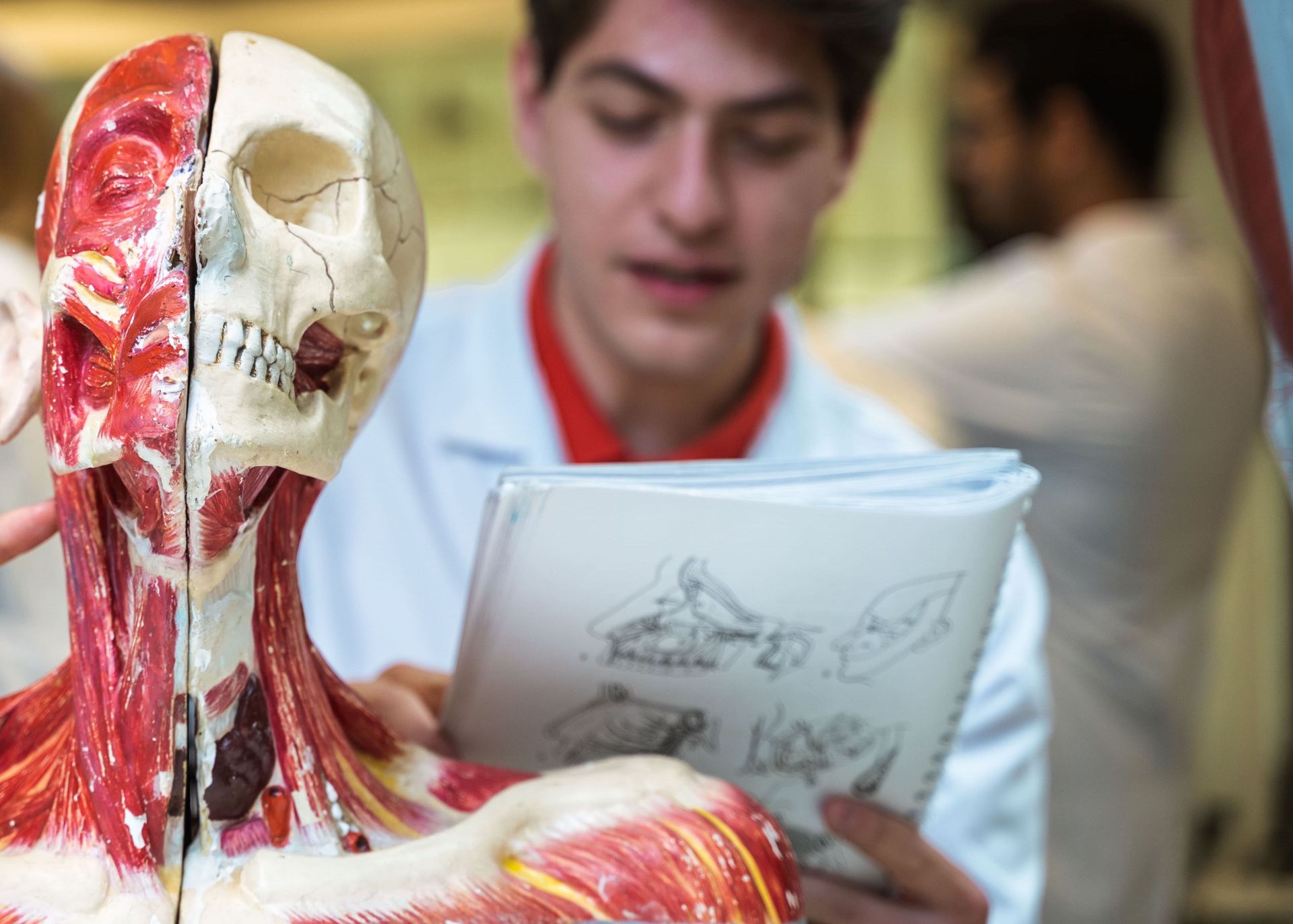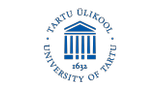 Bachelor+Master

Medicine (English group) (Integrated curriculum of bachelor's and master's studies)
| | |
| --- | --- |
| Õppetöö asukoht | Eesti, Tartu |
| Õppetase | Undergraduate, full-time |
| Nominaalkestus | 6 years |
| Õppekeel | inglise |
| Kraad / diplom / tunnistus | Bachelor+Master |
Õppemaks

13 200 € aastas

There are tuiton fee based student places only.
More information on tuition fees is available at www.ut.ee/tuition.

NB! Applicants who are not citizens of EU/EEA/Switzerland must pre-pay half of the first semester's tuition-fee after receiving an admission offer.

Kandideerimistasu

100 € one-time

Application fee is non-refundable.
Further information: www.ut.ee/application-fee
Sisseastumisnõuded

High school / secondary education (or higher)

1) Higher secondary education – for country-specific document requirements please see www.ut.ee/country-specific.

2) Online entrance exam in Physics and Chemistry

3) English language test result




Applications are evaluated as follows:

• Online entrance exam in Physics and Chemistry (yields 60% of the final score)
• The score of the motivation letter (yields 20% of the final score)
• Entrance interview (yields 20% of the final score)

NB! In order to be considered eligible for an entrance interview, the first 2 indicators (BMAT score and motivation letter score) must each give at least 51 points out of 100 as the maximum.
Please be sure to check further information and our step-by-step application guide at ut.ee/en/curriculum/medicine

The entry qualification documents are accepted in the following languages: inglise / eesti.
Keelenõuded

inglise


All applicants must provide a proof of English language proficiency at a satisfactory level.
Please see our acceptable tests and exempt categories at: ut.ee/en/english-language-requirements
Muud nõuded

Avaldusele tuleb lisada motivatsioonikiri.

Please upload the final version of the motivation letter before submitting the application. It can not be edited after the application is submitted.

Please write a brief motivation letter (in English, maximum of 4000 characters with spaces) based
on the following points:
1. Please explain why do you apply for the MD program at the University of Tartu, Estonia, instead
of studying medicine in your home country/elsewhere in the world;
2. Describe how your previous education, work history and personality make you especially capable
of facing the challenges of studying medicine.
3. Please point out how many courses of chemistry and biology you have taken at secondary school. Please indicate what was the minimum and maximum number of courses offered in these two subjects. Also, bring out what branches of chemistry you have studied. If you have studied biology, chemistry at university /college level, please briefly describe the content of studies.
4. Describe the strategies you will use to deal with the challenges of studying in a cultural
environment different from your home country;
5. What do you plan to do after completing your MD?

In evaluation, the following criteria will be considered:


Fluency of written English (30%)
Motivation, analytical and argumentation skills (70%)



Entrance interview
The entrance interview will take place between 08.04.-12.04.2024

The purpose of the entrance interview is to find out the student candidate:

• motivation to study in the chosen field and ability to self-analyze;
• motivation to come to study in Estonia and awareness of the local learning environment;
• self-expression and English language skills.

The structure of the entrance interview:

1. Introduction of the interviewee and members of the committee (1-2 min);
2. questions of the members of the committee to find out the motivation, self-analysis ability and
readiness of the student candidate for team work (8-9 min);

Grading scheme:

• motivation to study in the chosen field and the ability to self-analyze (up to 50 points);
• motivation to come to study in Estonia and awareness of the local learning environment (25
points)
• Self-expression skills and English language skills (up to 25 points).

Development of the grade: Each member of the committee evaluates the candidate during the
interview on the basis of the above five criteria. The overall grade is the average of the scores of the members of the examination committee. The maximum score of the examination result is 100. The minimum positive result required for application is 66 points

The online entrance exam
The online entrance test will take place on 08.05.2024 (between 00.00-23.59) and you will have 120 minutes for completing the test.

Physics and Chemistry Entrance Exam

The admissions test for the Medicine programme will be taken online on the testid.ut.ee platform. Applicants, who have got positive score for the motivation letter (above 51%) qualify for the test. The aim of the test is to evaluate the applicant's knowledge and skills in physics and chemistry. Eligible applicants will receive usernames and a link to the platform along with all required information via email. NB! It is the candidates' responsibility to check email for the instruction regarding the admission test. All applicants are responsible for the quality of their internet connection. The computer must have an updated version of the web browser. If the test is interrupted for any reason, the test can be restarted and continued only until the test is closed.
The applicant has 60 minutes to answer both the chemistry and physics sections of the test.
There is a total of 120 minutes to complete both tests.
The applicant should have paper, pencil, and calculator ready to make calculations while taking the test.

Chemistry Exam

The chemistry test is based on the compulsory chemistry courses of the Estonian curriculum of upper secondary school:




1. General chemistry

– The development of chemistry as a science. Physical and chemical research methods in Chemistry. Chemistry-related career-choices. – Structure of matter. Modern understanding of the structure of atom. Information in the periodic table and interpreting it. Types of chemical bonds. Hydrogen bond. Intermolecular forces. The relationship between the physical properties of a matter and the structure of a matter. – Why and how do chemical reactions occur? Reaction activation energy, active collisions. Exothermic and endothermic reactions. The rate of a chemical reaction and factors influencing the reaction rate. Chemical equilibrium and its shifting (the Le Chatelier principle). – Dissolution process, chemical reactions in solutions. Dissolution process of substances. Electrolytes and non-electrolytes; strong and weak electrolytes. Protolytic theory of acids and bases. Molar concentration. Interionic reactions in solutions, the conditions of their course. pH. Environment (pH) in the solution of a hydrolysing salt.



2. Inorganic chemistry

– Metals. Overview of the characteristic physical and chemical properties of metals. Comparison of the chemical activity of metals; activity series of metals. Metals and their compounds in everyday life and nature. Redox processes related to metals: producing metals from ore, electrolysis, corrosion, galvanic cells (without requiring reaction equations). Taking into account reaction yield and additivities in molar calculations based on a reaction equation. – Non-metals. Overview of the physical and chemical properties of non-metals depending on the position of the element in the periodic table. Comparison of the chemical activity of non-metals. Overview of some non-metals and their compounds (chosen freely, on the example of natural and/or industrial processes).



3. Organic chemistry

– Hydrocarbons and their derivates. Structure of carbon compounds and the ways of describing it. Alkanes, nomenclature principles, isomerism. Dependence of physical properties of substituted alkanes (halogen compounds, alcohols, primary amines) on their structure. Comparison of the chemical properties of unsaturated and aromatic hydrocarbons and alkanes. Chain-growth polymerisation. Hydrocarbons and their derivates in nature and industry. – Organic substances around us. Aldehydes as the oxidation products of alcohols. Substituted carboxylic acids (amino acids, hydroxy acids) and functional derivates of carboxylic acids (esters, amides). Polycondensation. Organic compounds in living organisms: fats, saccharides, proteins.

The chemistry test contains different types of questions and tasks. The applicants can use the periodic table, activity series of metals and the solubility table (the applicant can use them in the test environment).
• Chemistry curriculum (courses: "Fundamentals of Chemistry", "Inorganic substances" ja " Organic compounds ")
• Chemistry sample exam

Physics Exam

– Mechanics. Distance, position and displacement. Velocity and acceleration, equations for motion. Time dependences of velocity and covered distance, corresponding graphs. Newton's laws. Mass and density. Addition of forces. Net force. Linear momentum, conservation of momentum. Reactive motion. Newton's Law of gravitation. Gravitational acceleration, weight of a body, normal force. Elasticity and the Hooke's law. Frictional force, friction coefficient. Work and power. Kinetic and potential energy. Conversions of energy. Pressure. Pascal and Archimedes principles. SI units of all mentioned quantities. SI prefixes. Conversion of units. Rotation, orbital motion and vibration. Angle, period, frequency, angular and linear velocity, centripetal acceleration. Parameters of oscillation: deviation, amplitude, period, angular frequency and phase. Sound waves in air. Wavelength, velocity, period and frequency. Reflection, refraction, interference and diffraction of waves.

– Electric charge and current. Elementary charge. Coulomb's law. Electric field E, potential and voltage. Magnetic fields of permanent magnet and current-carrying wire. Ampere's force. Magnetic induction B. Electric and magnetic field lines, superposition principle. Lorentz force. Electromagnetic induction. Electromotive force (

EMF

). Magnetic flux. Faraday's law of induction. Lenz's law. Self-induction in the coil. Capacitance and inductance. Energies of electric and magnetic fields. Oscillating circuit and antenna. Generation of electromagnetic waves. Electromagnetic spectrum. Radio waves and microwaves, infrared, visible and ultraviolet lights, x-rays and gamma rays. Wavelength, frequency and photon energy (in eV). Wave-particle duality of light. Diffraction, interference, reflexion and refraction of the light. Refractive index and the speed of light. Convex and concave mirrors and lenses, types of images. Optical power of the lens. Dispersion of light. Spectral analysis. Polarised light and its applications. Thermal radiation and luminescence. Ohm's law. Resistance and resistivity.

EMF

and intrinsic resistance of the source. Electrical power. Conductivity of liquids, gases and semiconductors, p-n junction. Light emitting diodes and solar cells. Alternating current. Transformers and transmission lines. Electrical safety. SI units of electric and magnetic physical quantities. Conversion of units.

– Temperature and heat. Celsius and Kelvin temperature scales. Ideal gas. Equation of state for the ideal gas. Absolute temperature and the average kinetic energy of molecules. Work in thermodynamics and the heat transfer. Amount of heat and internal energy. First principle of thermodynamics. Isothermal, isobaric, isochoric and adiabatic processes. Operation principle of a heat engine, its efficiency. Second principle of thermodynamics. Reversible and non-reversible processes and the entropy. Energy transfer in nature and technology. Energetics and the energy resources. Gaseous, liquid and solid states of matter. Phase transitions and the latent heat. Molecular forces and the real gas. Water vapour in air. Absolute and relative humidity, saturated vapour and dew point. Weather phenomena. Surface tension and wetting.

– Atomic and nuclear physics. Photoelectric effect. Models of the atom. Matter waves. Main ideas of quantum mechanics. Electron diffraction. Heisenberg uncertainty principle. Quantum numbers. Emission and absorption of the light by an atom. Nuclear forces, protons and neutrons. Mass defect. Nuclear binding energy. Equivalence of mass and energy. Nuclear reactions. Nuclear energetics and nuclear weapons. Radioactivity. Half-life. Radioactive dating. Types of ionising radiation. Radiation safety.

Scoring System
The physics and chemistry entrance exam is evaluated in a 100-point scale. It is possible to get up to 50 points for the chemistry test and 50 points for the physics test as well. The exam has been passed if the exam result is at least 51 points. The points of the entrance exam in physics and chemistry make up 60% of the total score of the candidate's entrance exams.
No feedback is provided right after the completion of the test. The applicant will be informed
about the exam result via email.
Overview
6-year programme in Medicine is designed to teach students the core competencies required to become highly skilled doctors.
Why study Medicine?
•You will work with real patients in the largest provider of medical care in Estonia, Tartu University Hospital.
•The university belongs to the top 1% of the world's most-cited universities and scientific institutions in Clinical Medicine (ESI 2021).
•You will learn the Estonian language to work in local hospitals.
•After graduation, you can work as a doctor, enter postgraduate specialist medical training or a PhD programme in Medicine.
•99% of Estonian doctors have graduated from the University of Tartu.
Struktuur
Please see the programme structure in our Study Information System
Karjäärivõimalused
After graduation students can pursue a wide variety of careers internationally. Students have an opportunity to continue their education in a residency programme in Estonia or abroad and become doctor-specialists; study medicine at doctoral level, or have a job requiring a medical degree.