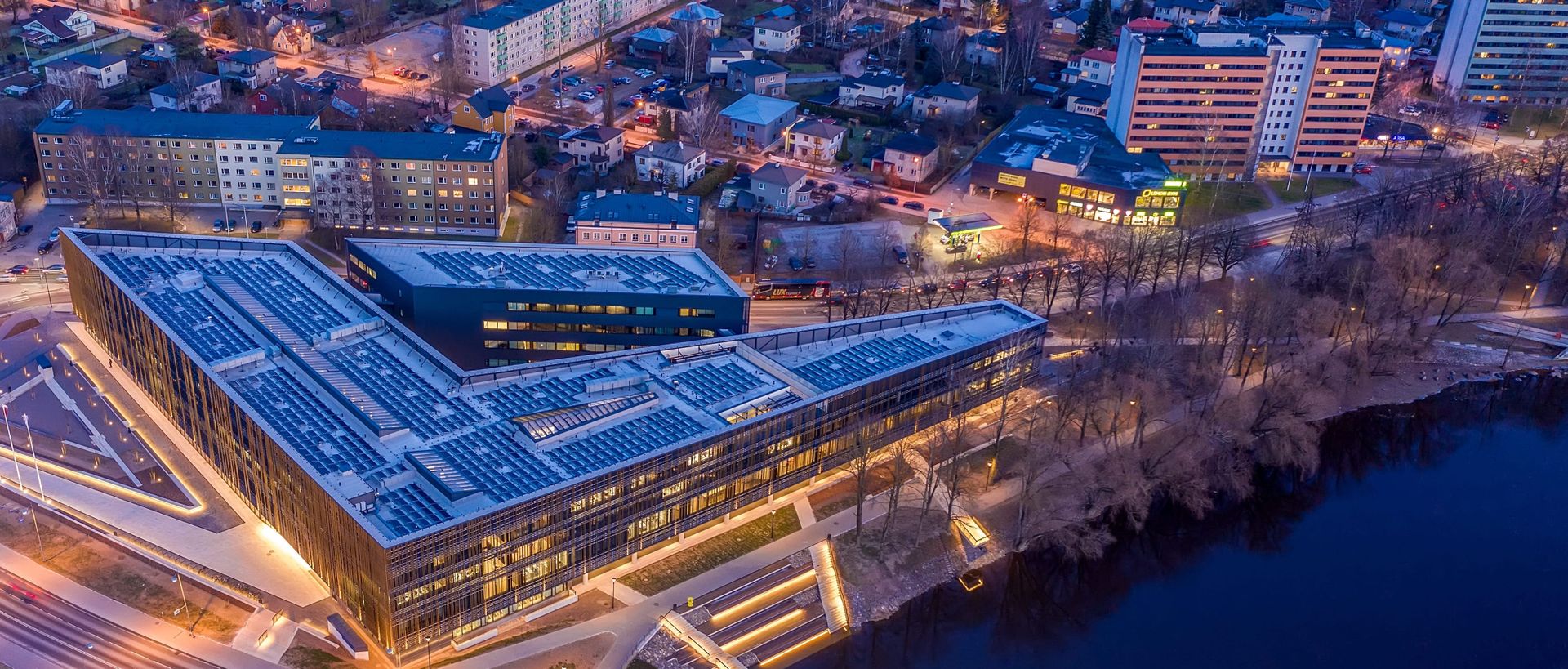 | | |
| --- | --- |
| Õppetöö asukoht | Eesti, Tartu |
| Õppetase | Undergraduate, full-time |
| Nominaalkestus | 3 years |
| Õppekeel | inglise |
| Kraad / diplom / tunnistus | BA (Bachelor of Arts in Social Sciences) |
Õppemaks

4 200 € aastas

NB! Applicants who are not citizens of EU/EEA/Switzerland must pre-pay half of the first semester's tuition-fee after receiving an admission offer.

Kandideerimistasu

100 € one-time

Application fee is non-refundable.
Further information: www.ut.ee/application-fee
Sisseastumisnõuded

High school / secondary education (or higher)

1) Higher secondary education – for country-specific document requirements please see www.ut.ee/country-specific.

2) online entry test in Mathematics

Please be sure to check further information and our step-by-step application guide at www.ut.ee/bba .

Estonian applicants should apply for this programme from February 1 until April 15 in SAIS.

The entry qualification documents are accepted in the following languages: inglise / eesti.
Keelenõuded

inglise


All applicants must comply with our English language requirements. The only acceptable English tests and exempt categories are specified at www.ut.ee/requirements
Muud nõuded

Avaldusele tuleb lisada motivatsioonikiri.

Please upload the final version of the motivation letter before submitting the application. It can not be edited after the application is submitted.

Please write a brief motivation letter (in English, maximum of 4600 characters with spaces) based on the following points:


give an overview of your objectives and motives to study Business Administration;
explain why you choose the University of Tartu as a study place;
describe linkages between your previous studies and/or if relevant also of your work experience and the programme of Business Administration;
describe your career perspectives after completing the programme of Business Administration;
describe how you are planning to finance your Bachelor's studies in Tartu;
provide other relevant information that you consider we should know about you or your studies.



Evaluation criteria:


reasoning in describing the objectives and motives to study in the programme (max 40 points) – assessment of applicant´s objectives and motives to study in the programme, reasons for choosing the UT School of Economics and Business Administration, description of career perspectives after completing the programme and other relevant aspects regarding choice of the programme;
linkages between earlier studies and/or work experience and the Business Administration programme (max 20 points) – assessment of applicant´s ability to link the previous education (including academic activities) and/or work experience to the study programme;
argumentation skills (max 40 points) – assessment of applicant´s skills of argumentation and discussion as presented in the written text, including logicality of the structure of the letter, relevance of the information and arguments presented and abilities of self-expression in the written form.



Online entry test in Mathematics

The entry test aims to assess competencies in mathematics. It is an online test taken on the UT tests platform (www.testid.ut.ee) between May 15 and 21, 2024 and it can be completed only once. The test contains high-school mathematics: algebraic and trigonometric expressions, geometry, functions and their graphs, equations and inequalities, limits, differentiation, integration, and their applications. The test contains up to 10 exercises that shuffle within questions. There are mixed-type exercises, containing dropdowns, radio buttons, and checkboxes, as well as input boxes for algebraic expressions and numbers with or without units. Every candidate will obtain a random, unique selection of exercises with random parameters.

The total time limit is 120 minutes.

The applicant should be prepared to have paper and pencil at hand while taking the test to perform some intermediate calculations. All applicants are responsible for the quality of their internet connection. Before starting the test, updating the web browser is required. Once interrupted, the test cannot be concluded. All test takers receive a total score without individual feedback on each question.

The maximum possible score is 100 points. The minimum positive score result is 51 points.

Usernames for entering the Moodle platform will be sent to qualifying applicants a few days before the test.
Overview
Bachelor of Business Administration is a 3-year full-time programme preparing students for successful entry to international or local labour market and further studies. The programme aims to develop a thorough understanding of an enterprise and its environment. It covers all major areas of business administration: business law, management, economic policy, accounting, finance, marketing, ethics, human resources, global economy, innovation and research methods.
Studies involve analysing real life cases, lectures by company representatives, group works, home assignments that engage several courses at once, company visits, drafting a business plan etc. Students are also expected to complete an internship in companies. A wide-ranging curriculum enables students to continue after graduation on the path they prefer the most.
Why study Business Administration?
• UT is ranked in the top 250 universities in the world in business and economics (THE Rankings 2021).
• Extensive practical learning includes internships, company visits, lectures by top industry specialists, business events and even developing your own company with the help of UT sTARTUp Lab.
• A business degree gives you the foundation to take your career anywhere.
• Studies cover all major areas of business administration, ranging from marketing to finance.
• Study in the University of Tartu Delta Centre which brings together a vibrant community of students, researchers and innovators in the fields of computer science, business and economics, mathematics and statistics.
Struktuur
Please see the programme structure in our Study Information System
Karjäärivõimalused
After graduation, the students have a wide range of possible career choices and opportunities. Thousands of School of Economics and Business Administration graduates work successfully in private businesses, hold important positions in public companies and institutions, or have continued in academic careers worldwide, incl. many outstanding business and political leaders, notably, Mr. Siim Kallas, former Vice-President of the European Commission.