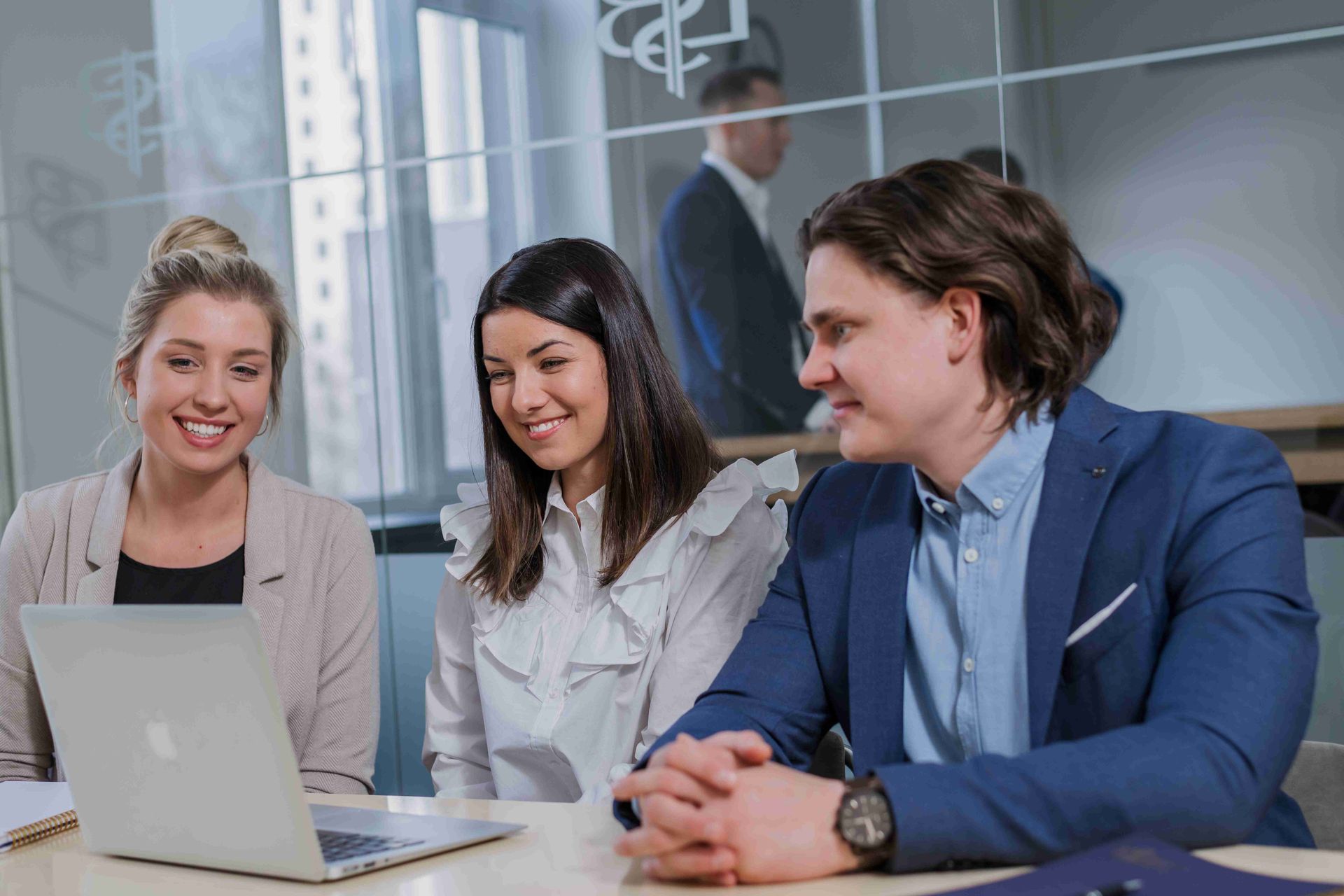 | | |
| --- | --- |
| Study location | Estonia, Tallinn |
| Type | Postgraduate, full-time |
| Nominal duration | 2 years (120 ECTS) |
| Study language | English |
| Awards | MBA (Master in Business Administration) |
Tuition fee

€8,000 per year

The tuition fee for the study year 2023/2024:


The tuition fee is for the first study year is paid in one instalment (8000 euros);
The tuition fee has to be paid before your visa appointment with the Embassy;
You will receive an invoice with a personal deadline.



I year 8000€, II year 9000€

Application fee

€120 one-time

The application fee is non-refundable. Application documents will be processed only after the application fee is received.

EU candidates & the following countries (Turkey, Georgia, Ukraine, Kazakhstan) are exempt from the application fee.
Entry qualification

Undergraduate diploma (or higher)

Suitable applicant:


Non-business master's degree, 240

ECTS

bachelor's degree or an equivalent qualification
We expect applicant to have at least 3 years of management or team-lead experience. We value both people and process management experience. Show us that in your submitted CV.
an internationally recognized test of English language which is correspondent to the established European framework for the levels of language skills on the level of B2
Passing

EBS

admission interview with a positive result (at least 6 out of 12 points). . The student candidate is evaluated against three criteria in the entrance interview: ambition, motivation, and discussion skills.



In order to qualify for the studies in EBS an applicant has to have at least 60% of the highest possible GPA.

The entry qualification documents are accepted in the following languages: English / Estonian.

If your previous educational institution doesn't issue documents in English, you need to send a certified translation together with your educational documents. A certified/notarized translation is a translation of an original document into English done by a certified translator, confirmed by a notary or issued by the school who issued the original document.

EBS Admission and Study Department
A. Lauteri 3, Room 115
10114 Tallinn, Estonia

To whom: Admission team
Language requirements

English
Accepted proof of proficiency: FCE or CAE, IELTS 5.5+ or TOEFL 69+

Proof of sufficient English language level:


TOEFL

iBT score 87

Test result has to be sent directly to

EBS

by the test centre. It is also possible to order the test results to be sent to

EBS

online.
Please note that

TOEFL

iBT test score is valid 2 years.

IELTS

Academic with a minimum overall band score of 5.5, with 5.5 or above in each band.
Please note that

IELTS

test result is valid 2 years.
Cambridge

FCE

Candidates presenting Cambridge English tests should indicate their ID number (a 3 letter and 6 number combination) and secret number (4 digits) in their application form. These numbers are included in the confirmation of entry for the Cambridge exam. If you don't know these details, please contact the exam centre.

BEC

Vantage



The international English certificate can only be replaced by:


completion of previous level of education in English in the UK, the

USA

, Canada, Ireland, Australia or New Zealand.
completion of previous level of education taught fully in English in EU/EEA member states.
Please note that the transcript of record must include that studies were conducted fully in English.



If you have completed studies in English but not in the country named above, we ask you to present an internationally recognised test. Please see the requirements above.
Other requirements

At least 2 reference(s) should be provided.

References are accepted from previous employers and academic faculty.
Overview
Our innovative two-year MBA programme develops managers and leaders who ignite and inspire lasting growth in a rapidly developing environment. Our teaching approach and elective nanodegrees provide an immersive experience with an exceptional education.
Why choose this programme?
Build strong foundation in key areas of business
Learn and grow with peers
Navigate through the latest management tools
Master the new era of business management in a selected field
Earn your MBA without interrupting your professional life. You can choose a slower pace or find an accelerated option to best suite your personal and professional needs.
Programme
The core programme of our MBA gives you a solid foundation in organisational economics and financial performance, teaches you how to really organize and manage organisations, and communicates and trains the value of responsible leadership and interpersonal skills. On top of that solid backbone, you can build solid muscle by choosing elective nanodegrees from a wide selection and design the path of your curriculum yourself. Our top-notch elective nanodegrees, which are taught by top-tier faculty and established industry professionals, allow you to master a chosen field of business management. We shall provide you with skills, tools, knowledge and confidence to make informed decisions in the challenging technology-driven global business setting. We work with real-life examples in a team centred learning and teaching setting. The programme consists of main subjects (45 ECTS), graduation module (15 ECTS) and elective nanodegrees (60 ECTS).
Nanodegrees
Estonian Business School is the first university in Estonia that offers nanodegrees. EBS nanodegrees are the Master's studies learning modules, which are focused on five areas: communication and marketing, data management, finance and accounting, management and leadership, sustainability and green economy. It allows to gain new knowledge and develop skills in certain area in a quick and flexible way.
The difference between completion of a nanodegree programme and other additional training courses is that by obtaining a nanodegree consisting of 15 ECTS credits, the student completes a part of a master's degree programme.
You can choose a total of 60 ECTS worth of nanodegrees in the two-year MBA programme.
Learn more about the EBS nanodegrees: ebs.ee/en/oppekava/nanodegrees
Our

MBA

in management is a master's programme that aims:
To give managers, specialists and consultants knowledge and skills in economics, business and organisation management, and leadership;
To provide knowledge and skills for management and development of business processes;
To understand the implementation of new technologies in an organisation and its processes;
To provide knowledge and skills to create and manage projects and diverse teams;
To develop professional skills and social competencies of the programme participants by applying flipped classroom, project- and problem-based teaching methodologies;
To enable the programme participants to create an international network between students, companies and organisations.
Programme structure
Academic year 1
Autumn semester
Financial and Managerial Accounting 6 ECTS
Corporate Finance 6 ECTS
Strategic Management and Innovation 6 ECTS
Managing People and Organisations 6 ECTS
Leadership and Ethics 3 ECTS
Marketing and Sales 3 ECTS
Graduation Capstone I: Coaching 4 ECTS
Total: 34 ECTS
Spring semester
Managerial Economics 3 ECTS
Emerging Technologies for Business 6 ECTS
Operations and Project Management 6 ECTS
Nanodegree 15 ECTS
Total: 30 ECTS
Academic year 2
Autumn semester
Here you have a chance to choose 2 nanodegrees or spend a semester in one of the 60 partner universities (30 ECTS)
Total 30 ECTS
Spring semester
Nanodegree 15 ECTS
Graduation Capstone II: Management Game (Dynama) 5 ECTS
Graduation Capstone III: Theoretical Quiz on core studies 3 ECTS
Graduation Capstone IV: Case study exam 3 ECTS
Total 26 ECTS