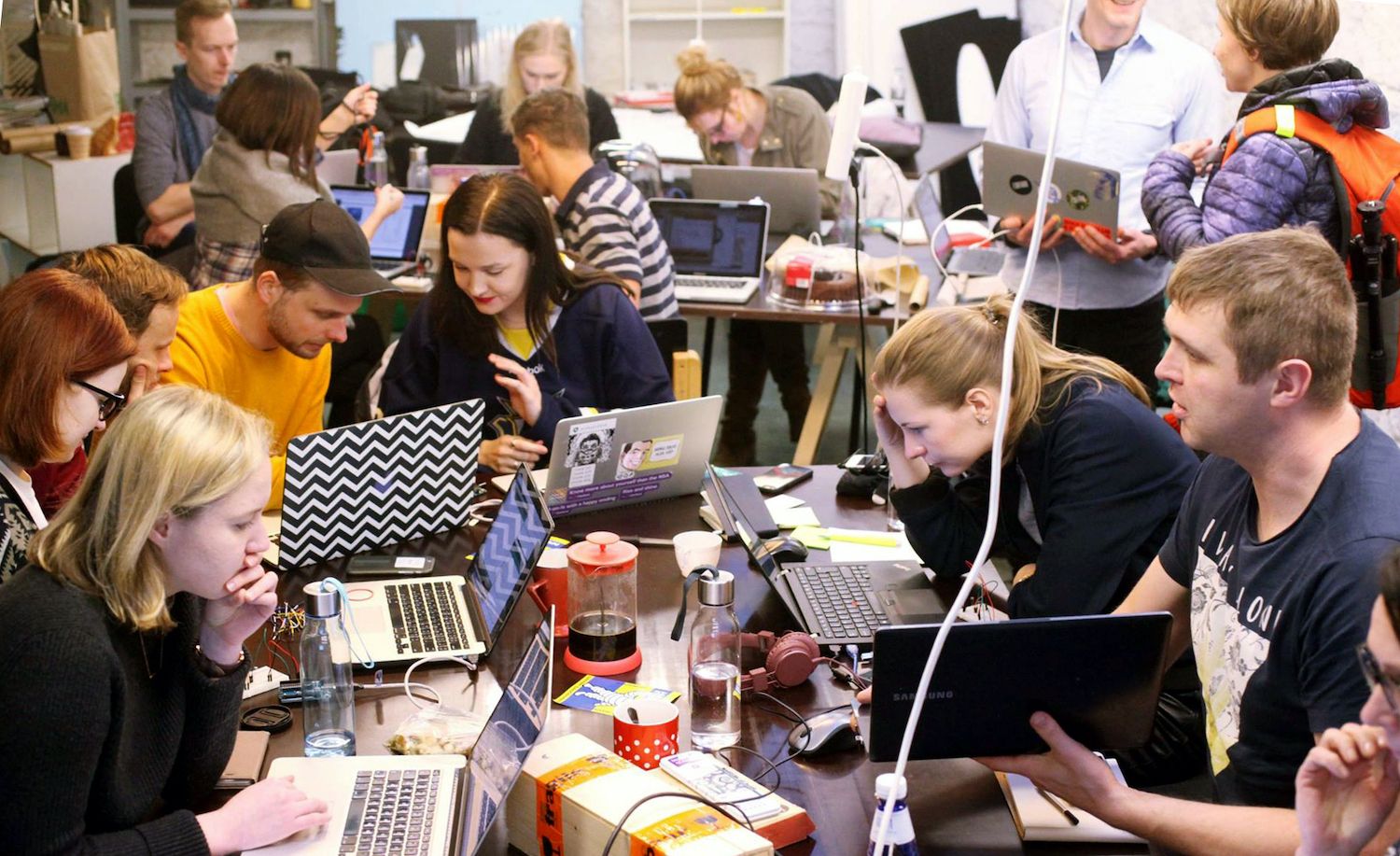 | | |
| --- | --- |
| Õppetöö asukoht | Eesti, Tallinn |
| Õppetase | Postgraduate, full-time |
| Nominaalkestus | 2 years (120 ECTS) |
| Õppekeel | inglise |
| Kraad / diplom / tunnistus | MA (Master of Arts) |
| Kood | 148558 |
Õppemaks

3 900 € aastas

• Tuition fee: 2900 Euros per year (for citizens of EU, Iceland, Norway, Liechtenstein; Turkey, Georgia, Ukraine, Moldova and Switzerland)

• Tuition fee: 3900 Euros per year (for citizens of non EU countries)

Kandideerimistasu

60 € one-time

Application fee is non-refundable.
Sisseastumisnõuded

Undergraduate diploma (or higher)

NB! Students graduating in the spring of 2023 who are unable to submit proof of education by the deadline must submit the latest document with their current grades to apply. Documents proving graduation (diploma and transcript) must be submitted by the end of June 2023 at the latest. For additional questions, write to admissions@artun.ee

The entry qualification documents are accepted in the following languages: inglise / eesti.

Upload the educational document digitally to the application.

– Bachelor's degree certificate or equivalent and their translations into Estonian or English (both, the copies and the translations have to be attested by notary). NB! only when applicants documents are translated into English then the translations have to be attested by notary!

– The transcript of records and their translations into Estonian or English (both, the copies and the translations have to be attested by notary). NB! only when applicants documents are translated into English then the translations have to be attested by notary!

For detailed information about requested documents and suitable qualifications, please take a look at country specific requirements

Only the accepted candidate must send the documents physically (by post or courier services like DHL, FedEx etc.) to Estonian Academy of Arts. Specific instructions will be given by the admission specialists to each applicant individually. Please do not send any documents by post until you have personally been asked to do so.
Do not send original documents!
Keelenõuded

inglise


You can apply with the following language test results (Minimum requirements set by the EKA):

– TOEFL ITP: min 543
– TOEFL iBT: min 72
– IELTS (academic or Indicator): min 5,5 (in all parts of the test!) – upload the result digitally to your application, we will verify it online
– FCE (Cambridge First Certificate in English): minimum required result is 160 for the B2 exam
– CAE (Cambridge Certificate of Advanced English: C1 level
– CPE (Cambridge Certificate of Proficiency in English): C2 level
– PTE Academic (Pearson Test of English Academic: min 59

Upload the certificate of foreign language skills digitally together with other requested documents.

NB! Language test results are valid for 2 years!

WAIVING ENGLISH LANGUAGE REQUIREMENTS

Proof of English may only be waived if a candidate:

- has completed their secondary education, Bachelor's or Master's degree taught fully in English in one of the following countries: EU/EEA member states, USA, Canada, Australia, New Zealand, United Kingdom. You must have resided in the mentioned country while doing your studies. Please note that the transcript of record must include that studies were conducted fully in English.

- has studied at least one academic year as a full-time student (obtaining a minimum of 45 ECTS with positive results) in English in an institution of higher education in the European Union or the European Economic Area, United States of America, Canada, Australia or New Zealand.
Muud nõuded

Avaldusele tuleb lisada motivatsioonikiri.

Motivational letter — A short essay should be digitally presented (in English, maximum 4600 letters including spaces) elaborating on the following themes:

1. How did you find your way to design?
2. How do you see the present and the future of interaction design, and how do you see your role in this.
3. What do you hope to learn during the Master's Program?
4. What would you like to do after the completion of your studies?

You may quote existing literature, but in this case, all citations must be referenced.

Portfoolio on nõutav.

Display of previous experiences (portfolio)

– should contain a few samples of work, showing your past and present experience, interests and professional capabilities. Design projects, development projects, art and hobby pieces, articles, abstracts of scientific papers, short descriptions of business or volunteering projects, etc. can be included. Basically, we want to see what you've been doing in your previous life, how you create, think and solve problems.

– Each sample should be illustrated and shortly described. In case of team efforts, your contribution should be clearly stated.

–The document should be presented in PDF-format (upto 20MB) or as a web portfolio. Feel free to use any file download service (WeTransfer, Dropbox, etc). If you add web links (pointing to web projects, articles, etc.) please make sure the links actually work.

Please add your display of previous experience and the links to it to your application

REQUIRED DOCUMENTS:

• copy of your Bachelor's degree certificate or equivalent

• copy of your Transcript of records

• certificate of foreign language skills.

• copy of the data page of your passport or ID-card

• CV

• Motivational letter

• Display of previous experiences (portfolio)




Based on the applicant's motivational letter and the required set of documents the eligible candidates will proceed with the admission assignment (16.03. or 17.03.2023) Applicants who complete the assignment successfully will be invited to the interview.
The interview will take place on 23.03. or 24.03.2023. The exact time will be sent by email.

More information
www.artun.ee/en/curricula/interaction-design/admissions/
Overview
Interaction Design (IxD) is a rapidly developing creative field. The ongoing evolution of smart consumer technology has increased the need for well-designed intuitive user interfaces and experiences. Be it a mobile app, the front-end of a web-based service or a complex system involving different digital and physical experiences, interaction design is an essential part of it. Interaction designers aim to make users' encounters with sophisticated information and machinery as simple and pleasant as possible.
Our programme focuses on human-centered design. User research, analysis and testing form the foundation of the curriculum. Theoretical studies are built around practical design projects based on real briefs by companies from Estonia and abroad. User-based, agile design and product/service development methods ensure the sound outcome of the projects.
Employment profiles for graduates:
● Interaction designer
● Interface designer
● User experience designer
● Service designer
● Design manager
● Design team leader
Additional information: www.artun.ee/en/admissions/masters/admissions/
"I wanted to study Interaction Design at an art school, not a university. There are only very few art schools in Europe that offer a Master's in that field, and Estonia seemed to offer a great heritage in art as a country, so I decided on EAA. Thanks to the programme, I've gained a very solid foundation in design thinking, prototyping and project-based design execution. All of the projects are hands-on; there is a real product at the end, which is very satisfying. Although most of the projects happen in collaboration with industry partners, you can still deliver more abstract and conceptual work, and sometimes for the industry partners this is even more inspiring. The programme has helped me to structure my projects from ideation to the final product — in a team and on my own."
Roland Arnoldt
MA Interaction Design '18