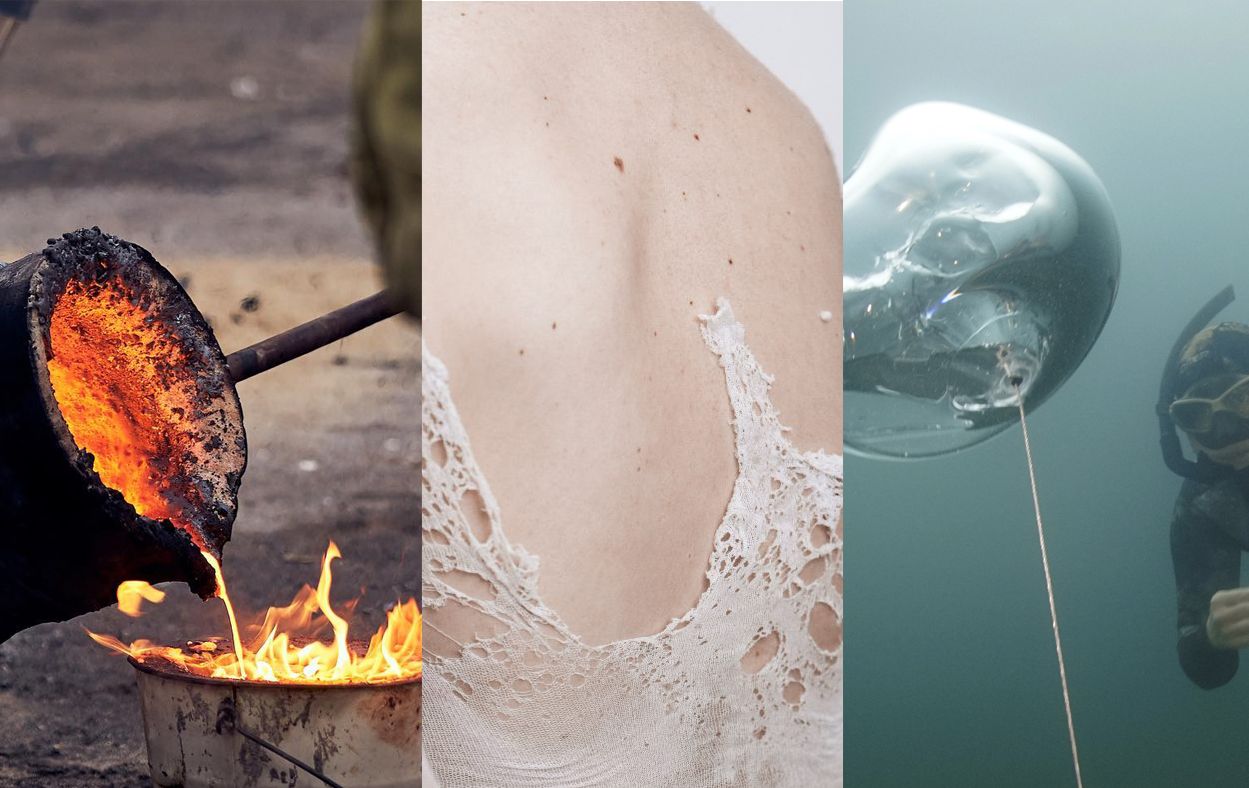 | | |
| --- | --- |
| Õppetöö asukoht | Eesti, Tallinn |
| Õppetase | Postgraduate, full-time |
| Nominaalkestus | 2 years (120 ECTS) |
| Õppekeel | inglise |
| Kraad / diplom / tunnistus | MA (Master of Arts) |
| Kood | 238823 |
Õppemaks

2 600 € aastas

Kandideerimistasu

60 € one-time

Application fee is non-refundable.
Sisseastumisnõuded

Undergraduate diploma (or higher)

NB! Students graduating in the spring of 2023 who are unable to submit proof of education by the deadline must submit the latest document with their current grades to apply. Documents proving graduation (diploma and transcript) must be submitted by the end of June 2023 at the latest. For additional questions, write to admissions@artun.ee

The entry qualification documents are accepted in the following languages: inglise / eesti.

Upload the educational document digitally to the application.

– Bachelor's degree certificate or equivalent and their translations into Estonian or English (both, the copies and the translations have to be attested by notary). NB! only when applicants documents are translated into English then the translations have to be attested by notary!

– The transcript of records and their translations into Estonian or English (both, the copies and the translations have to be attested by notary). NB! only when applicants documents are translated into English then the translations have to be attested by notary!

For detailed information about requested documents and suitable qualifications, please take a look at country specific requirements

Only the accepted candidate must send the documents physically (by post or courier services like DHL, FedEx etc.) to Estonian Academy of Arts. Specific instructions will be given by the admission specialists to each applicant individually. Please do not send any documents by post until you have personally been asked to do so.
Do not send original documents!
Keelenõuded

inglise


You can apply with the following language test results (Minimum requirements set by the EKA):

– TOEFL ITP: min 543
– TOEFL iBT: min 72 (due to the pandemic we also accept the Home Edition as well when the testing centres are closed)
– IELTS (academic): min 5,5 (in all parts of the test!)
– FCE (Cambridge First Certificate in English): minimum required result is 160 for the B2 exam
– CAE (Cambridge Certificate of Advanced English: C1 level
– CPE (Cambridge Certificate of Proficiency in English): C2 level
– PTE Academic (Pearson Test of English Academic: min 59

Upload the certificate of foreign language skills digitally together with other requested documents.

NB! Language test results are valid for 2 years!

WAIVING ENGLISH LANGUAGE REQUIREMENTS

Proof of English may only be waived if a candidate:

- has completed their secondary education, Bachelor's or Master's degree taught fully in English in one of the following countries: EU/EEA member states, USA, Canada, Australia, New Zealand, United Kingdom. You must have resided in the mentioned country while doing your studies. Please note that the transcript of record must include that studies were conducted fully in English.

- has studied at least one academic year as a full-time student (obtaining a minimum of 45 ECTS with positive results) in English in an institution of higher education in the European Union or the European Economic Area, United States of America, Canada, Australia or New Zealand.
Muud nõuded

Avaldusele tuleb lisada motivatsioonikiri.

Applicant submits an essay in the form of a Case Study. The Case Study should analyze a chosen example(s) (specific design object, a work of art or literature, a visited exhibition, an analysis of personal or cultural experience/event, etc.) reflecting the applicant's personal interest. The text should provide insight as to why and how the gathered examples convey relevance to the applicant.

The essay is submitted digitally, in PDF format, volume 1 A4. Visual material illustrating ideas can be added.

Portfoolio on nõutav.

Portfolio – Digital portfolio in PDF format, capacity up to 40 Mb (no more than 10 projects with short descriptions). If the portfolio contains works in video format, they must be presented in the portfolio as a working web link. The Admissions Committee evaluates the portfolios submitted by the entrants. Passing the portfolio round is a prerequisite for getting to the interview round.

REQUIRED DOCUMENTS:

• copy of your Bachelor's degree certificate or equivalent

• copy of your Transcript of records

• certificate of foreign language skills.

• copy of the data page of your passport or ID-card

• CV

• Essay in the form of a Case Study.

• Material Response Create and contextualize an object, process or intervention based on your own work in relation to a topic chosen amongst Terraforming, Migrated Bodies, Floating Identities or Material Respondance. The format for presenting the work is free. If it is a video or audio file, limit the duration to a maximum of 1 minute.

• Digital portfolio

• Answer to following questions (add it as a PDF file to the application)

1. What are your expectations for the Craft Studies curriculum?
2. Please describe your previous experience in the field of Design & Crafts. How would you like to advance yourself during your studies?
3. What questions and thematics do you currently see yourself dealing with as part of your thesis research?
4. Who or What inspires you? Explain!
5. Who would you see as your studio advisor during the first semester amongst faculty members? (find a list on the curriculum webpage)
6. Why did you choose the Estonian Academy of Arts? Where did you get your information about the programme?

The Admissions Committee evaluates the portfolios submitted by the entrants. Passing the portfolio round is a prerequisite for getting to the interview round. The exact time will be sent by email.
The interview will take place on 17.03.2023.
Overview
The Craft Studies (former Design and Crafts) curriculum expands on the discipline and understanding of contemporary crafts and advances professional development, critical expression, and artistic research into materials, processes, concepts and identities. Through studio work and craft theory, students take part in recrafting the cultural, social, economic and ecological narratives. This program is a hub for emerging craft makers and thinkers.
Main focus:
- material- and process-based autonomous practices
- artistic research and creative authorship
- integrated traditional know-how and innovation
- meaningful narratives in materials and process
The aim of the program is to investigate the shifting paradigm of the world around us while critically discussing, rethinking and reimagining the role of making practices. Craft Studies operates alongside the peripheries and advocates for non-hierarchical material engagements.
The MA in Craft Studies provides students with an educational framework for drafting individual material- and medium-based practices with a focus on studio and research. This interdisciplinary hands-on program fosters elemental curiosity, critical thinking, cultural phenomena and making. Rooted within craft research, students undertake material explorations, field trips and theoretical challenges, and advance their own specialization.
The curriculum collaborates with and leans on the competence and traditions of the Ceramics, Glass, Jewellery and Blacksmithing, Textile, Accessories, Fashion departments and specialised labs at EKA.
This craft-centred curriculum leads students to contextualization, reflecting on and through their own practice; and places value on knowledge sharing and experiences, merging traditional and contemporary high- and low-tech approaches, innovation and envisioning of future craft practices.
In addition to the artistic research methodologies, students gain insight into contemporary craft theories, post-colonial contexts, heritage, identities, and environment. Some of the accompanying seminars touch upon concepts of material agency, object-oriented-ontology, phenomenology, semiotics, anthropology, migration and belonging, speculative fabulations, tactile knowledge, etc.
Struktuur
Total required 120 credits:
24 ECTS specialist subjects
18 ECTS electives from the Faculty of Design
6 ECTS theory subjects from the Faculty of Design
15 ECTS general theory subjects
6 ECTS practice
6 ECTS optional subjects
15 ECTS MA projects and seminar
30 ECTS MA thesis