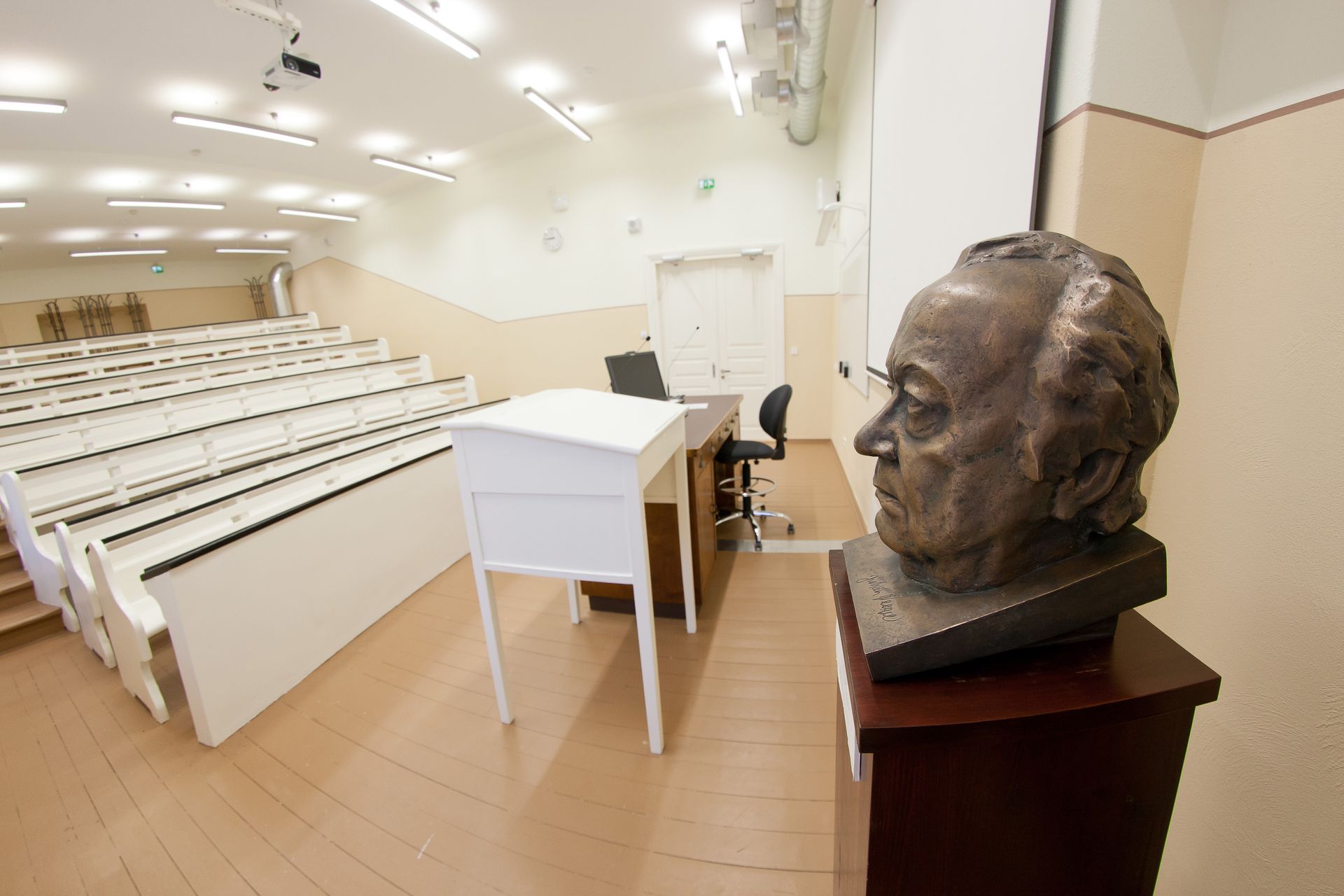 | | |
| --- | --- |
| Õppetöö asukoht | Eesti, Tartu |
| Õppetase | Postgraduate, full-time |
| Nominaalkestus | 2 years |
| Õppekeel | inglise |
| Kraad / diplom / tunnistus | MA (Master of Arts in Social Sciences (Politics and Governance in the Digital Age)) |
Õppemaks

4 200 € aastas

There are 10 tuition waivers available for top ranked applicants in 2024, including 5 tuition waivers for EU/EEA/Swiss applicants, 5 tuition waivers for other applicants (regardless of citizenship).

More information on tuition fees is available at www.ut.ee/tuition.

NB! Applicants who are not citizens of EU/EEA/Switzerland must pre-pay half of the first semester's tuition-fee after receiving an admission offer.

Kandideerimistasu

100 € one-time

Application fee is non-refundable.
Further information: www.ut.ee/application-fee
Sisseastumisnõuded

Undergraduate diploma (or higher)

Bachelor's degree or equivalent (180 ECTS) (must be obtained by the end of July) – for country-specific document requirements please see www.ut.ee/country-specific.

Please be sure to also check further information and our step-by-step application guide at www.ut.ee/governance.

The entry qualification documents are accepted in the following languages: inglise / eesti.
Keelenõuded

inglise


All applicants must comply with our English language requirements. The only acceptable English tests and exempt categories are specified at www.ut.ee/requirements.
Muud nõuded

Avaldusele tuleb lisada motivatsioonikiri.

Please upload the final version of the motivation letter before submitting the application. It can not be edited after the application is submitted.

The motivation letter must be submitted with your online application by 15 March at the latest.
The motivation letter (in English, up to 5000 characters with spaces) should address the following points:
•Explain your motivation for applying to the programme (Why are you interested in politics and governance in the digital age?
•What are your plans for the future and how would this study programme help you achieve your goals?);
•Explain how your educational and professional background relates to the programme you are applying to (What makes you a good candidate for this programme? What have you accomplished in the past? What knowledge, skills, and experiences do you have that are relevant to this programme?);
•Please tell us about your specific research interests within the field of politics and governance in the digital age (What subfields or issues are you most interested in? What problems or issues would you like to examine in more depth? What would be a possible topic for your MA thesis?).

Evaluation criteria
Each letter will be evaluated based on the following criteria:
•Relevance of previous educational and professional experience for the programme (25%);
•Motivation and ambition (25%);
•Identification of specific research interests compatible with the substantive content of the programme, ability to formulate a research problem/topic (25%);
•Writing skills and command of the English language (25%).

The maximum score for the motivation letter is 100 points and the result is positive only if the applicant gains 51 points or more.

Admission interview
Applicants who received a positive score (at least 51 points) for the motivation letter will be invited to take part in admission interview.
The interview is a follow-up to the motivation letter. It will last about 10-15 minutes and will be held electronically. The invitation with the online link will be sent to the candidate a few days prior.
In the interview, the candidate should be ready to discuss their motivation to take up studies in the Politics and Governance in the Digital Age MA programme.
The candidate should be able to describe their interests in relation to the study programme and be ready to give a brief overview of their planned MA thesis.
We will also inquire about the candidate's preparedness to adjust to (a new) academic and cultural environment.

The maximum score for the interview is 100 points. Each interview will be evaluated based on the following criteria:
•Motivation and ambition (50%);
•Identification of specific research interests compatible with the substantive content of the programme, ability to formulate a research problem/topic (40%);
•Oral skills and command of the English language (10%).

Only those applicants who score 66 points or higher (out of 100) as a combined score from both the motivation letter and admission interview will be considered for admission.
Overview
Is digital transformation taking over the society? How are governments tackling secure data exchange and cybersecurity? How is and how should data analytics be employed in politics and governance? Are governments and public institutions allowed to profile citizens? Could digital transformation lead to greater discontent with politics and renewed authoritarian tendencies? How can democratic political leaders govern with higher efficiency whilst respecting citizens' data privacy?
These are important challenges to tackle, especially in the digital era. The MA programme in Politics and Governance in the Digital Age offers you the knowledge and skills for this enquiry.
This MA programme integrates key fundamentals of governance, digital transformation and data analysis as essential aspects of political developments in the contemporary world. Understanding digital governance is key for building a successful career in modern government, digital civil society, politics or international organisations.
The programme provides in-depth knowledge about core topics of political science such as modern political institutions, elections, political behaviour and ethics, combined with data-driven governance, e-democracy and critical thinking in the digital society. This is reinforced by training in data analytics, research methods and quantitative and qualitative analysis techniques.
Why study Politics and Governance in the Digital Age?
• UT is ranked in the top 200 universities in the world in politics (QS Rankings 2021).
• Special emphasis on big data and digital method analysis.
• Estonia is one of the most dynamic reformers in Europe while maintaining a stable democracy and social environment. It is a leader in e-government, e-voting and other governance fields.
• Acquire all essential skills and knowledge to have a successful career in modern government, civil society, politics and international organisations.
Struktuur
Please see the programme structure in our Study Information System
Karjäärivõimalused
This MA programme will provide you with essential skills and knowledge both in comparative political science as well as in data analytics. Political scientists study the structure and theory of government and seek practical and theoretical solutions to political problems. Data analytics adds practical solutions to the identified problems. After graduating our programme many possibilities for applying your skills and knowledge will open up.
One option is, of course, to run in the next elections and become a parliamentarian, shaping policy. However, much more often the expertise and analytical skills of political scientists are enlisted by electoral candidates to ensure (re-) election. They thus become political aides or consultants, helping in electoral campaigns or with analyzing and interpreting legislative issues and constituencies once the candidate has been elected; they also often work in ministries and other state institutions (both on the national and supra-national levels) to ensure the implementation and monitoring of specific policies and laws.
Yet, many political scientists choose to stay outside the halls of power and state administration and become political commentators on TV and radio or write columns for newspapers, online portals or blogs; others may employ their analytical skills as policy analysts or public opinion pollsters in think tanks and other non-academic research institutes. Finally, political scientists are well-prepared to work in the third sector – as issue-related civic activists, consultants or managers of non-governmental organisations (NGOs) and initiatives concerned with public accountability, equality, minority rights, refugee support or other crucial components of a functioning liberal democratic state and society.
What is crucial in all of these different jobs is the political scientist's ability to set aside his/her own prejudices and remain objective in gathering and analysing data as well as presenting the findings. In addition, digital competencies are now essential to the skill set that is required in every field of life. The MA programme Politics and Governance in the Digital Age will help to achieve this personal integrity and professionalism for future employment, wherever it may be.
Our graduates have gone to work as experts in think tanks, government offices, and NGOs both in their native countries or in international hubs like Brussels. Some have opted for academia and continued in doctoral studies.