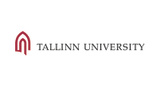 MA

194818 - Inimõigused digitaalses ühiskonnas
| | |
| --- | --- |
| Õppetöö asukoht | Eesti, Tallinn |
| Õppetase | Postgraduate, full-time |
| Nominaalkestus | 2 years (120 ECTS) |
| Õppekeel | inglise |
| Kraad / diplom / tunnistus | MA |
| Akrediteerimine | 194818 |
| | |
| --- | --- |
| Õppemaks | 2 232 € semestris |
| Kandideerimistasu | 100 € one-time |
Sisseastumisnõuded

Undergraduate diploma (or higher)

Master's level applicants are required to have a Bachelor's degree or a corresponding qualification.

If you are currently studying in your last year of Bachelor's studies and do not have your final documents yet, please upload a certificate with your study results and no later than on the 1st of July, your final diploma and transcript of records.

At least 60% of the possible maximum results is expected in order to qualify for studies in Tallinn University.

Please see a list of required documents here. For country-specific requirements please see here.

Step-by-step application guides can be found here.

We advise you to apply as soon as possible so that the admission specialists can give you feedback before the application deadline and a chance for you to update your application, if necessary.

Tallinn University does not accept applications submitted by third parties. Applicants must complete and sign the application form themselves.

The entry qualification documents are accepted in the following languages: inglise / eesti.

You must take the original entry qualification documents along with you when you finally go to the university.

All required documents must be uploaded with the application by the application deadline.

Applicants who have successfully passed their entrance exam, may be asked to send their educational documents to Tallinn University by post. Specific instructions will be given by the admission specialists to each applicant individually. Please do not send any documents by post until you have personally been asked to do so.

Whether any documents are required by post can also be determined by examining Tallinn University's country-specific requirements. which may state, for example, that the applicant's Transcript of Records must be sent to Tallinn University by the awarding institution or that a document needs to be certified in a particular way.
Keelenõuded

inglise


Only applicants who have completed their previous levels of education or their previous studies fully in English in the United States, Canada, the Commonwealth of Australia, New Zealand, United Kingdom, Switzerland or the EU/EEA countries (attested proof from the previous educational institution required), will be exempted from submitting an international language test as a proof of their English proficiency.

The following tests with scores outlined are accepted:


IELTS

  (International English Language Testing System) academic: 6.0 (with a minimum of 5.5 in each component). A copy of the

IELTS

test result is accepted as it will be verified online by Tallinn University.
B2 First (First Certificate in English): 169 (with a minimum of 169 in each component)
C1 Advanced (Certificate in Advanced English): 169 (with a minimum of 169 in each component)
C2 Proficiency (Certificate of Proficiency in English) : 169 (with a minimum of 169 in each component)
Candidates presenting Cambridge English tests should make their results available in the online system for Tallinn University to be verified.

TOEFL

(Test of English as a Foreign language) internet based (

TOEFL

iBT® Test): 72 (with a minimum result of 18 in reading, 17 in listening, 20 in speaking and 17 in writing component). The test result has to be sent directly to Tallinn University, by the test centre. It is also possible to order the test results to be sent to Tallinn University online (Tallinn University Code number is: 0449). 

PTE

academic (Pearson test of English): 59 (with a minimum of 59 in each component). Test result has to be sent to Tallinn university through the secure

PTE

portal. 



Tallinn University only accepts English language test scores which have been taken no more than 2 years before the beginning of studies.

Students graduated from International Baccalaureate studies with ENGLISH B Level HL at least grade 6 or ENGLISH A Level with at least grade 5 do not have to prove their English proficiency for B2 level.

NB! Students coming from Finland do not have to prove their language proficiency for B2 level if they have at least "cum laude approbatur" (pitkä oppimäärä) as the result of the English language exam in their matriculation certificate.

Students coming from Latvia do not have to prove their language proficiency for B2 level if the result of their Latvian Secondary Education State Exam in English is at least grade "A" or "B" or corresponds to B2 English proficiency level. 

Students coming from Lithuania do not have to prove their language proficiency for B2 level if the result of their Lithuanian Secondary Education State Exam in English is at least 70 points. 

More information is available here.
Muud nõuded

Avaldusele tuleb lisada motivatsioonikiri.

Please check the Human Rights in the Digital Soviety MA programme for motivation letter requirements.

Please see the programme-specific requirements on the website of the Human Rights in the Digital Society MA programme and make sure you have submitted all the required assignments.

Students with long-term medical conditions may encounter obstacles in higher education. Aiming to provide equal education, students have the opportunity to apply for adjustments based on their condition. Lecturers have the right to give reasonable adjustments, but this is not an obligation. Applicants applying for adjustments to be made during the admission exams due to their physical or psycho-social special need must submit a copy of medical proof of their special need.

Specific requirements for Non-EU applicants:


Citizens of Non-EU/EEA countries are required to pay the first semester's tuition fee before the beginning of studies.
Overview
The LLM programme in Human Rights in the Digital Society was created to address new developments and challenges in law and society that have arisen in connection with the ever-increasing digitalisation. It provides a unique opportunity engage with questions like what are the limits of the freedom of speech online or what is sovereignty over the digital environment? Or how to balance human rights in the online environment? This programme will provide students with the skill-set necessary to analyze the effects of digitalisation on human rights and law in general. The courses have a balance between theory and practical problems and assignments. The students will be encouraged to take a critical perspective, research topical issues that they feel passionate about and highlight flaws in the current system.
Struktuur
The programme courses are scheduled on weekdays and the normal time to complete the programme is four semesters. The programme is composed of compulsory law courses (54 ECTS), elective law courses (24/36 ECTS), open elective courses (6 ECTS), the master's thesis (24 ECTS) and a mandatory internship (6 ECTS). The aim of the internship is to give students an opportunity to apply the skills and knowledge acquired in the classroom by working under the direction of a practicing legal professional. The students also participate in an interdisciplinary project (6 ECTS), which provides another opportunity to practice the skills they have developed. The courses include a mix of subjects that deal with human rights and digitalisation and also provide an opportunity to develop research skills throughout the four semesters.
Karjäärivõimalused
The study programme develops knowledge and skills that open up different career paths in the modern legal world. Different opportunities will be available to you in both the public and private sectors.
Public sector:
Jobs in international organisations like the UN, European Council and the EU – all these institutions have an increasing need for specialists in human rights and digitalisation.
Jobs in international courts – both the European Court of Human Rights and the European Court of Justice need more experts that can advise judges on topical human rights issues.
Domestic public sector – public management institutions of EU and ohter states have to modernise their understanding of international law and human rights, in light of new developments, so there is a demand for experts with the necessary knowledge who can engage with these new challenges.
Academia – since the study programme has a research focus, it will prepare you for advanced studies in doctoral programmes around the world.
Private sector:
Media companies – both globaal and regionaal media companies face obligations of ensuring human rights in their daily activities. Teams are being formed, which are tasked to develop and implement internal rules in this area.
Legal consultancy companies – more and more disputes arise regarding relationships and violations in the digital space.

NGO

s – both large International

NGO

s like Human Rights Watch and

NGO

s with local importance have to take into account of the globaal developments in International law and human rights.