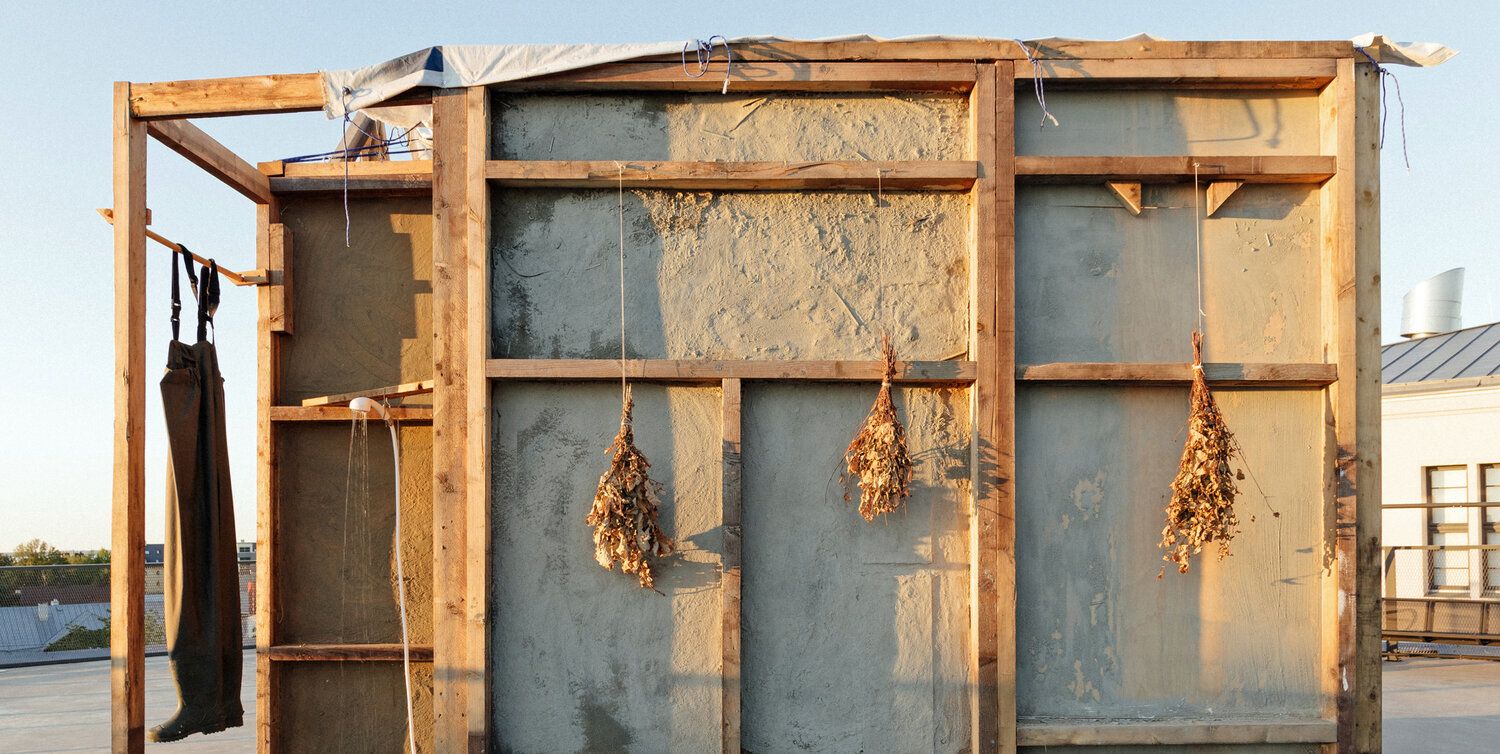 | | |
| --- | --- |
| Õppetöö asukoht | Eesti, Tallinn |
| Õppetase | Postgraduate, full-time |
| Nominaalkestus | 2 years (120 ECTS) |
| Õppekeel | inglise |
| Kraad / diplom / tunnistus | MA (Master of Arts) |
| Kood | 194479 |
Õppemaks

2 700 € aastas

Tuition fee: 1700 euros per year (for citizens of EU, UK, Iceland, Norway, Liechtenstein; Turkey, Georgia, Ukraine, Moldova and Switzerland)

Tuition fee: 2700 euros per year (for citizens of non EU countries

Kandideerimistasu

60 € one-time

Application fee is non-refundable.
Sisseastumisnõuded

Undergraduate diploma (or higher)

NB! Students graduating in the spring of 2023 who are unable to submit proof of education by the deadline must submit the latest document with their current grades to apply. Documents proving graduation (diploma and transcript) must be submitted by the end of June 2023 at the latest. For additional questions, write to admissions@artun.ee

The entry qualification documents are accepted in the following languages: inglise / eesti.

Upload the educational document digitally to the application.

– Bachelor's degree certificate or equivalent and their translations into Estonian or English (both, the copies and the translations have to be attested by notary). NB! only when applicants documents are translated into English then the translations have to be attested by notary!

– The transcript of records and their translations into Estonian or English (both, the copies and the translations have to be attested by notary). NB! only when applicants documents are translated into English then the translations have to be attested by notary!

For detailed information about requested documents and suitable qualifications, please take a look at country specific requirements

Only the accepted candidate must send the documents physically (by post or courier services like DHL, FedEx etc.) to Estonian Academy of Arts. Specific instructions will be given by the admission specialists to each applicant individually. Please do not send any documents by post until you have personally been asked to do so.
Do not send original documents!
Keelenõuded

inglise


You can apply with the following language test results (Minimum requirements set by the EKA):

– TOEFL ITP: min 543
– TOEFL iBT: min 72
– IELTS (academic or Indicator): min 5,5 (in all parts of the test!) – upload the result digitally to your application, we will verify it online
– FCE (Cambridge First Certificate in English): minimum required result is 160 for the B2 exam
– CAE (Cambridge Certificate of Advanced English: C1 level
– CPE (Cambridge Certificate of Proficiency in English): C2 level
– PTE Academic (Pearson Test of English Academic: min 59

Upload the certificate of foreign language skills digitally together with other requested documents.

NB! Language test results are valid for 2 years!

WAIVING ENGLISH LANGUAGE REQUIREMENTS

Proof of English may only be waived if a candidate:

- has completed their secondary education, Bachelor's or Master's degree taught fully in English in one of the following countries: EU/EEA member states, USA, Canada, Australia, New Zealand, United Kingdom. You must have resided in the mentioned country while doing your studies. Please note that the transcript of record must include that studies were conducted fully in English.

- has studied at least one academic year as a full-time student (obtaining a minimum of 45 ECTS with positive results) in English in an institution of higher education in the European Union or the European Economic Area, United States of America, Canada, Australia or New Zealand.
Muud nõuded

Portfoolio on nõutav.

Portfolio – must be well structured and contain at least 8 works (at least 5 works in case of larger projects).
Portfolios are evaluated by the comprehensibility of the artist's position, content and concept of the artworks, professional execution, adequate description of the works and awareness of the contemporary art context.

REQUIRED DOCUMENTS:

• copy of your Bachelor's degree certificate or equivalent

• copy of your Transcript of records

• certificate of foreign language skills.

• copy of the data page of your passport or ID-card

• CV

• Portfolio

• Questionnaire must contain comprehensive and articulate answers to all the questions asked.

Answer to following questions (add it as a

PDF

file to the application)

1. Please describe and analyze your artistic practice. (max 1500 characters including spaces)

2. What does 'contemporary art' mean for you and what are your key motivations for you to make art? What do you think is important to communicate through art? (max 1500 characters including spaces)

3. Name the last exhibition or other recent experience with contemporary art that really moved you – elaborate on how and why it affected you. (max 1500 characters including spaces)

4. What was the most important lesson or experience from your previous studies?

5. What do you want to achieve during the two-year period of the MA studies in EKA? What kind of experiences or challenges are you looking for in MA studies?

6. Are there any specific skills, methods and forms of knowledge you are looking for in a MA program?

7. What do you see yourself potentially bringing or contributing to a MA program? (Skills, peer support, cultural diversity, independent initiatives, discussion topics, etc.)

8. Please select key topics and themes you feel confront contemporary artists today (you can select multiple terms):
Gender and racial equality
Climate crisis
Social and economic justice
Cultural identity
Community engagement
Activism
Disinformation
Ecology
Postcolonialism
Wellness
Spirituality
Other:____________________________

9. How did you hear about the Estonian Academy of Arts Contemporary Art MA program?

10. How many different MA programs are you applying to?




––––––––––––––––––––––––––––––––––––––––––––––––––––––––––––––––––––

Passing the portfolio round is required for admission to the interview.
The interview will take place on 22.03.2023. The exact time will be sent by email.

During the interview, the candidate will present their creative practice up to now, the objectives of their Master's studies, their views on the creative process and on contemporary art. During the interview, the candidate will answer questions, if relevant, about their artistic practice, their creative plans and the ability to complete their studies on time.

The applicant's orientation and commitment to artistic practice, the professional level of their artworks, their professional skills and achievements, and their knowledge of the field will be assessed. Also important are the applicant's ability to work both as an individual artist and as part of the group, communication skills in English, and consistency of the aims of the studies and artistic work with the objectives of EKA's learning environment, curriculum and teaching methods.

More information www.artun.ee/en/curricula/contemporary-art/admission/
Overview
MACA is a two-year international program for emerging contemporary artists of different backgrounds intended to guide them during the development of their artistic position. The main focus is on the individual studio practice, which is supported by collaborative moments in the curriculum as well as masterclasses and courses introducing a range of artistic methods and platforms for research and critical reflection. In addition to intensive work in the studios, exhibiting in Estonia and abroad, and working in close collaboration with peers and tutors, students are encouraged to make use of the different facilities at EKA: professional photography and sound studios, workshops for wood- and metalworking, 3D modelling, textile, glass, ceramics, printmaking and many more.
The MACA program is meant for artists and practitioners who already have an active career and – while diving deeper into their fields of interest – wish to engage in collaboration, critical exchange and local context. Tallinn has a vibrant contemporary art scene with a number of art institutions and artist-run initiatives, including Vent Space that the students co-run with peers from EKA's other programs and Uus Rada, an artist-run space initiated by the MACA students at the Raja street studio building. These spaces offer an opportunity to connect with the local art scene, providing an audience and supporting collaboration between colleagues and disciplines.
What does the MACA program offer?
– Opportunity to assemble your curriculum within a diverse programme that offers theoretical tools and practical training.
– Individual tutoring for contemporary artists by contemporary artists.
– Access to professional studios of sound art, lens-based art, installation and sculpture and graphic art.
– Collaboration with local and international artists, curators, theorists.
– A programme of off-site events, study trips, exhibitions, and collaboration with different art institutions.
– Student exchange (KUNO, DAMA, ERASMUS)
– A critical discursive environment for discussions about making, displaying and thinking about contemporary art and contemporary society.
Do not hesitate to apply for the Master of Contemporary Art programme if:
– you value the development of your individual artistic practice.
– the processes in society matter to you and you are passionate about your surroundings.
– you like to think, imagine, create and dream.
– you are motivated and ambitious, dedicated and enthusiastic, have creative confidence and critical thinking.
Struktuur
Learning outcomes
The student who has completed the curriculum:
– is able to work as a professional artist;
– has acquired the skills and knowledge to analyse, write criticism of and teach contemporary art;
– has acquired the academic degree to continue their studies in the fine arts on PhD level;
– can set goals and problems in his creative work demonstrating the conceptual and technical competence corresponding to the goals;
– can initiate and implement creative projects conducted on the basis of in-depth research methods;
– navigates well in the theoretical texts of the specialty and has a good overview of cultural history that they can relate to the specific knowledge of the specialty;
– can critically evaluate and express the processes taking place in art and society;
– can critically evaluate and articulate their own artistic work and present it in public.
Structure
The study programme consists of General studies (12 ECTS), Art Practice (45 ECTS), Contextual studies (14 ECTS), Electives (12 ECTS), Optional subjects (6 ECTS) and Master's thesis (31 ECTS, incl. Master's seminar 1 ECTS).