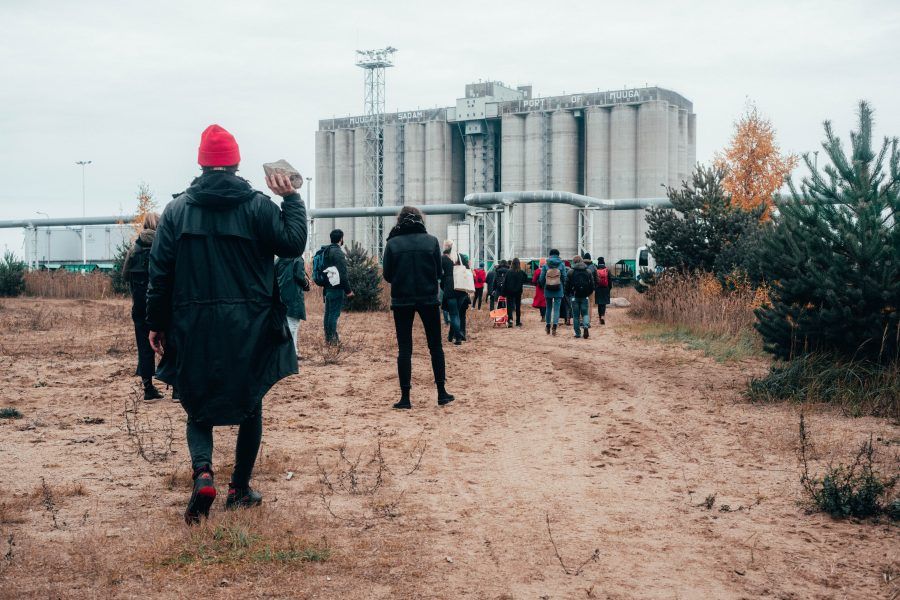 | | |
| --- | --- |
| Study location | Estonia, Tallinn |
| Type | Postgraduate, full-time |
| Nominal duration | 2 years (120 ECTS) |
| Study language | English |
| Awards | MSc (Master of Science in Engineering) |
| Course code | 3356 |
Tuition fee

€1,700 per year

Application fee

€60 one-time

Application fee is non-refundable.
Entry qualification

Undergraduate diploma (or higher)

Suitable MA candidate has a Bachelor's Degree or equivalent qualification in architecture, landscape architecture, geography, construction, art history, sociology, urban planning, political science, or other arts & humanities fields.

NB! Students graduating in the spring of 2023 who are unable to submit proof of education by the deadline must submit the latest document with their current grades to apply. Documents proving graduation (diploma and transcript) must be submitted by the end of June 2023 at the latest. For additional questions, write to admissions@artun.ee

The entry qualification documents are accepted in the following languages: English / Estonian.

Upload the educational document digitally to the application.

– Bachelor's degree certificate or equivalent and their translations into Estonian or English (both, the copies and the translations have to be attested by notary). NB! only when applicants documents are translated into English then the translations have to be attested by notary!

– The transcript of records and their translations into Estonian or English (both, the copies and the translations have to be attested by notary). NB! only when applicants documents are translated into English then the translations have to be attested by notary!

For detailed information about requested documents and suitable qualifications, please take a look at country specific requirements

Only the accepted candidate must send the documents physically (by post or courier services like DHL, FedEx etc.) to Estonian Academy of Arts. Specific instructions will be given by the admission specialists to each applicant individually. Please do not send any documents by post until you have personally been asked to do so.
Do not send original documents!
Language requirements

English


You can apply with the following language test results (Minimum requirements set by the EKA):

– TOEFL ITP: min 543
– TOEFL iBT: min 72
– IELTS (academic or Indicator): min 5,5 (in all parts of the test!) – upload the result digitally to your application, we will verify it online
– FCE (Cambridge First Certificate in English): minimum required result is 160 for the B2 exam
– CAE (Cambridge Certificate of Advanced English: C1 level
– CPE (Cambridge Certificate of Proficiency in English): C2 level
– PTE Academic (Pearson Test of English Academic: min 59

Upload the certificate of foreign language skills digitally together with other requested documents.

NB! Language test results are valid for 2 years!

WAIVING ENGLISH LANGUAGE REQUIREMENTS

Proof of English may only be waived if a candidate:

- has completed their secondary education, Bachelor's or Master's degree taught fully in English in one of the following countries: EU/EEA member states, USA, Canada, Australia, New Zealand, United Kingdom. You must have resided in the mentioned country while doing your studies. Please note that the transcript of record must include that studies were conducted fully in English.

- has studied at least one academic year as a full-time student (obtaining a minimum of 45 ECTS with positive results) in English in an institution of higher education in the European Union or the European Economic Area, United States of America, Canada, Australia or New Zealand.
Other requirements

A motivation letter must be added to your application.

Motivational letter (500 words max) – Explain how you understand the terms "city," "urbanism," and "urbanization". How does your education/experience prepare you for the program? How would you benefit from, and contribute to, the program? Discuss.

A relevant portfolio is required.

Sample of your previous work (portfolio) – Architecture / Urban Design portfolio (single PDF document, max 20 pages and 12 MB) or Writing sample (single PDF document, max 6000 words) or combined sample of your design and written work.

REQUIRED DOCUMENTS:

• copy of your Bachelor's degree certificate or equivalent

• copy of your Transcript of records

• certificate of foreign language skills

• copy of the data page of your passport or ID-card

• CV

• Motivational letter

• Sample of your previous work (portfolio)

The selection process has two rounds. First, the candidates are evaluated on the basis of their CV, previous study performance, motivation letter, and architectural/urban design portfolio or/and writing sample. Shortlisted candidates are then invited for an interview. In the second round, in-depth interviews are conducted with prospective candidates.
The interview will take place on 17.03.2023. The exact time will be sent by email.

Your application should demonstrate intellectual curiosity and an imaginative grasp of the urban question. We require that the candidates have a strong academic record, and a clear idea of how their education and experience have prepared them for the urban studies program. They will display that they can think independently and work collaboratively, and pursue studies across urban theory and design. It is necessary to have a good command of the English language.

More information www.artun.ee/en/curricula/urban-studies/admissions/
Overview
As events and transformations of the recent decades have forcefully shown, the urban question permeates all major social, economic and political developments of today. The two-year Master's programme in Urban Studies critically engages with the wide-ranging manifestation of contemporary urbanity. What shapes have the processes of urbanisation assumed today? How are urban spaces produced?
The programme is situated at the trans-disciplinary crossroad of urban studies, urbanism and urban planning, architecture theory, sociology, urban ethnography and geography.
The education prepares students to engage with urban issues at the intersection between design practice, political practice and theoretical knowledge (urban design, urban and spatial planning, state and municipal policy making, public expertise, community advocacy, social activism, academic and practice-based research). Our graduates work in public administrations, urbanism-focused NGOs, architecture design offices, private consultancies and advocacy organisations. The programme also prepares graduates for further study at the PhD level.
Additional information: www.artun.ee/en/admissions/masters/admissions/
"Growing up in Lasnamäe, I have always been attentive to its inhabitants and dynamics. During my studies in the Urban Studies Master's programme at EKA, this initial interest crystallised into a more coherent set of ideas and steps. I started the Lasnaidee project, organising community events and struggling to change the negative image associated with the neighbourhood. The studies helped me understand that beneath this image one finds valuable public spaces and rich everyday life. With the Urban Lab, I organised guided walks where experts and visitors can see this for themselves. I am continuously engaged with the issues of cooperation and community organisation, and I have recently become more involved with the planning process itself. While perhaps less colorful, planning is key for the just and equitable development of a city."
Maria Derlõš
MA Urban Studies '15
Founder of Lasnaidee
Programme structure
Knowledge and skills
The broad themes of the first three semesters are: 1) key concepts in urban studies, urban history; 2) urban scenarios and urban agenda setting; and 3) urban regeneration, the logic of urban interventions. The fourth semester is reserved for the Master's Thesis project and Master Studio.
Structure of the Curriculum
Pedagogically, the curriculum consists of:
- lectures courses, in which key debates in contemporary urban and architectural theory is presented,
- reading seminars, where students are engaged in critical discussion of these debates,
- projects (the core element of the programme), in which students learn how to deal with real situations, engage in them, analyse and propose solutions; a wide range of methods is introduced, including interventions, research, creative planning, urban design, urban management, and scenario planning;
- invited guest lecturers, in which bring the projects are complemented with the up-to-date knowledge from the field of urban design practice;
- annually changing intensive modules on topical themes; these modules are shared between first and second year MA students, helping the two groups integrate,
- excursions to cities in the Baltic Sea Region and Europe, where studied theoretical and design problems can be grasped in situ and in transnational perspective.
In many courses, Urban Studies students work in collaboration with students of architecture and urban landscapes. The student groups are small, and there are more contact hours per credit than in most comparable programmes.