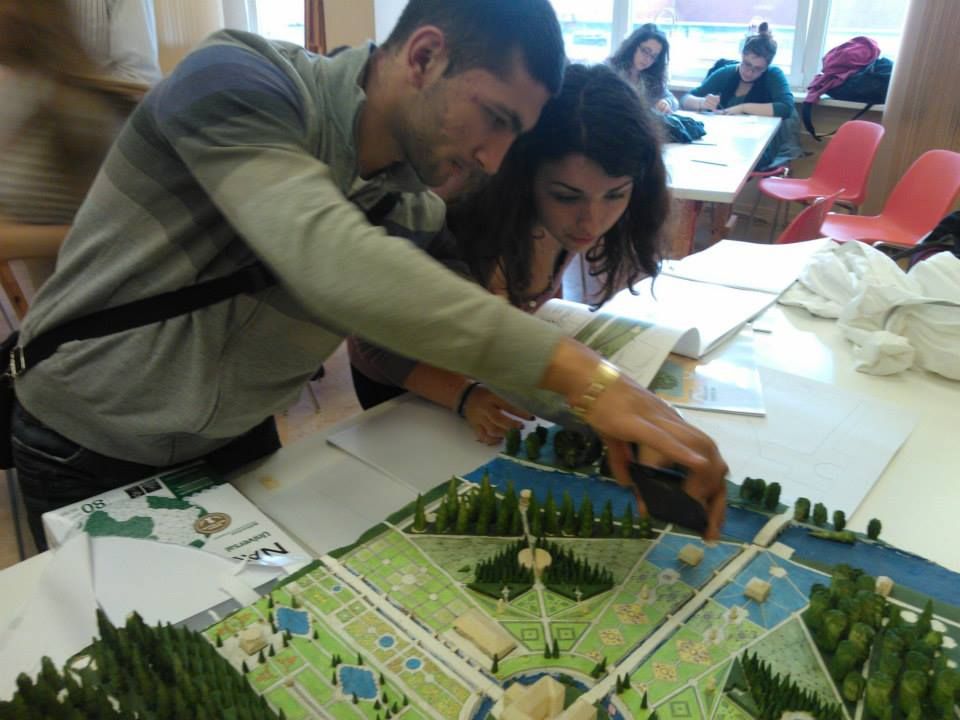 Study location
Estonia, Tartu
Academic field

Architecture and building (ISCED 58)


Landscape & garden design (JACS K300)


Type
Postgraduate, full-time
Nominal duration
2 years
Study language
English
Awards
MSc
Course code
119359
Accreditation
https://ekka.edu.ee/en/korgkoolide-oppekavad-eng/
Tuition fee

€3,800 per year

Application fee

€100 one-time

The application fee is 100 EUR per applicant, which enables to apply for 2 programme (NB! in the case of PhD level only for 1 programme). The application fee is non-refundable!
Your application will only be reviewed and receive feedback after the university has received the application fee.

Applicants who have completed previous study level in Estonia or have Estonian citizenship are exempted from the application fee.

Please see more information www.emu.ee/en/admissions/admission-procedure-for-level-studies/application-fee/
Entry qualification

Undergraduate diploma (or higher)

Applicants must hold a Bachelor's degree or its equivalent from a recognized and accredited university. In order to qualify for the studies at the Estonian University of Life Sciences, an applicant has to have at least 60% of the highest possible CGPA during his/her last studies.

Students from "neighbouring disciplines" (such as forestry, architecture, planning, etc) wishing to undertake a "conversion" master's degree would have to demonstrate a basic range of landscape architecture-related skills and be prepared to undertake extra courses for self-learning.

The entry qualification documents are accepted in the following languages: English / Estonian.

The applicants are required to present the following documents:


Completed application form (in Dream Apply).
Certified copy of (upper) secondary education certificate and its official translation into English (from non-EU countries). Certified copies are documents bearing the original signature and seal of the authority which certify that these are true copies of the original documents. The documents can be certified by an authorized official of the issuing institution, by a notary, or with an Apostille attached. We do not accept simple copies made on the basis of already certified copies. Please see also www.emu.ee/en/admissions/admission-procedure-for-level-studies/country-specific-requirements/.
Certified copy of the diploma of Bachelor's degree together with the Diploma Supplement (transcript). Certified translations of documents into English are required if original documents are not in English or Estonian. Certified copies are documents bearing the original signature and seal of the authority which certify that these are true copies of the original documents. The documents can be certified by an authorized official of the issuing institution, by a notary, or with an Apostille attached. We do not accept simple copies made on the basis of already certified copies. Please see also www.emu.ee/en/admissions/admission-procedure-for-level-studies/country-specific-requirements/.
Portfolio.
Proof of English language proficiency – applicants are required to be proficient in English at level B2. Please see also www.emu.ee/en/admissions/admission-procedure-for-level-studies/english-language-requirements/.
Copy of the passport page stating the applicant's personal particulars.
Confirmation/receipt of application fee payment (if applicable). Please see also www.emu.ee/en/admissions/admission-procedure-for-level-studies/application-fee/.



Please see also admission requirements on our website

Paper copies of documents, incl the printed, dated and signed application form (please don't print out uploaded documents, only the first pages of the application form until the confirmation/signature page; please sign the application form by hand after printing it) should be sent to the following address:

Estonian University of Life Sciences
Department of Academic Affairs
Fr.R.Kreutzwaldi 1
Tartu 51006
ESTONIA
| | |
| --- | --- |
| Territory requirements | Citizens of Russia or Belarus can apply only if they have the right to stay in Estonia based on an already existing residence permit until the end of the curriculum's nominal period of studies. |
Language requirements

English


All applicants must comply with our English language requirements. The only acceptable English tests and exempt categories are specified at www.emu.ee/en/admissions/admission-procedure-for-level-studies/english-language-requirements/.
Other requirements

A motivation letter must be added to your application.

Applicants are expected to write a motivation letter. Your motivation letter should answer the following questions:


What makes me a suitable candidate?
Why have I chosen to apply to landscape architecture programme?
What do I expect to gain from my studies?
How does my educational background and/or previous working experience support my study goals?
How do I see my future in the field of landscape architecture?



A relevant portfolio is required.

The portfolio should include your projects in different scales in your studies so far and also other works if you have done them in offices or municipalities. Show plans, details, and visuals, this is necessary for us to see how your attitude is towards Landscape architecture. You can also write something about your motivation in your portfolio. Please submit it as a PDF booklet. In the case of difficulties with uploading, please contact us at study@emu.ee to send it as an e-mail attachment or as a link to a webpage.

Additional interview (usually over BigBlueButton) is also required. The time of the interview will be arranged individually by e-mail.

Specific requirements for Non-EU applicants:


Copy of secondary school leaving certificate and transcript (from non-EU countries)
Overview
Landscape Architecture is a discipline that focuses on intervention in the landscape through the activities of planning, design and management. It also focuses on the science that underpins these activities and the implementation of proposals. It is united around the concept of landscape, which is defined in various ways but is generally understood to mean outdoor spaces, environments and places and relationships between people and these spaces, environments and places, both in terms of activities and perceptions.
Landscape Architecture is concerned with landscapes of all types, both urban and rural, and at all scales from the smallest open space to the region.
In the programme, we use a mix of individual study and group project work. Teaching modes range from formal lectures and seminars or field trips to tuition on studio-based design projects, opportunities for research range from library-based research to field work.
Assessment methods include writing examination papers, essays and reports, but also hand-drawn or digital graphic-based plans and images. We consider open, public presentation and criticism of design projects important. We discuss realistic planning, design or management problems, which form the basis of the project work. A relatively large proportion of the curriculum is dedicated to design studios, field visits, and research.
Programme structure
120 ECTS credits (speciality module 62 ECTS credits, elective subjects 20 ECTS credits, optional subjects 8 ECTS credits, Master thesis or Research-based design project 30 ECTS credits).