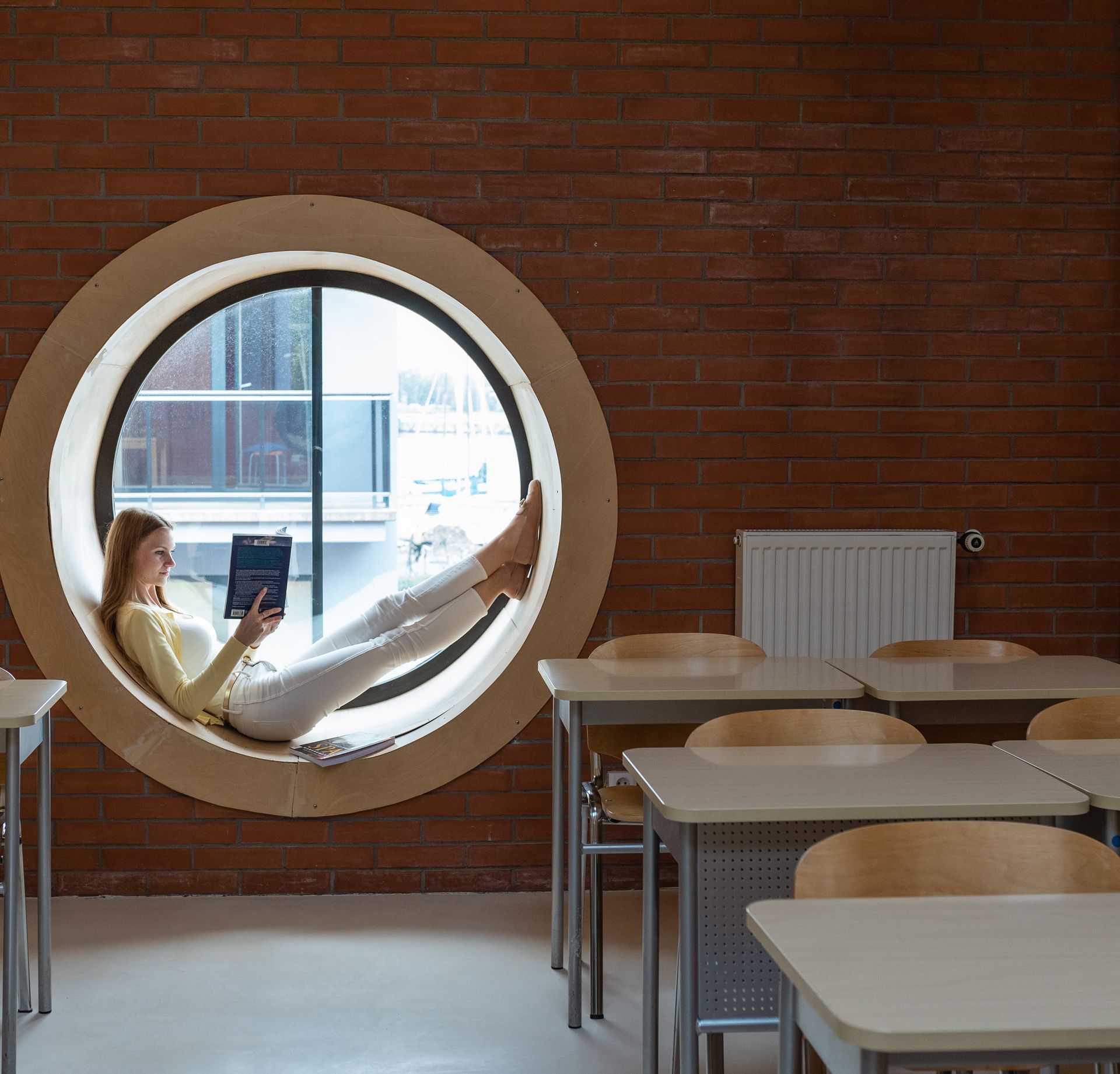 | | |
| --- | --- |
| Study location | Estonia, Tartu |
| Type | Postgraduate, full-time |
| Nominal duration | 2 years |
| Study language | English |
| Awards | MA |
Tuition fee

€4,000 per year

There are 8 tuition waivers available for top-ranked applicants in 2024, including 4 tuition waivers for EU/EEA/Swiss applicants, 4 tuition waivers for other applicants (regardless of citizenship).

More information on tuition fees is available at www.ut.ee/tuition.

NB! Applicants who are not citizens of EU/EEA/Switzerland must pre-pay half of the first semester's tuition-fee after receiving an admission offer.

Application fee

€100 one-time

Application fee is non-refundable.
Further information: www.ut.ee/application-fee
Entry qualification

Undergraduate diploma (or higher)

Bachelor's degree or equivalent qualification (must be obtained by the end of July) – for country-specific document requirements please see www.ut.ee/country-specific.

Please be sure to check further information and our step-by-step application guide at www.ut.ee/philosophy.

The entry qualification documents are accepted in the following languages: English / Estonian.
Language requirements

English


All applicants must comply with our English language requirements. The only acceptable English tests and exempt categories are specified at www.ut.ee/requirements.
Other requirements

A motivation letter must be added to your application.

Please upload the final version of the motivation letter before submitting the application. It can not be edited after the application is submitted.

The motivation letter must be written in English and be 400-650 words long. We advise you to familiarise yourself with the master's programme of Philosophy before writing the letter.

The motivation letter is used to evaluate the applicant's motivation to study in the Philosophy master's programme. With this in mind, please address the following questions in the letter: How do your interests, previous education and/or working experience (if applicable) make you suitable for the master's programme in Philosophy? How are your future plans and goals related to your intention to join the master's programme in Philosophy? Which research topics are you most interested in? Please indicate at least one research topic which might be suitable for your master's thesis topic and indicate why it would be suitable for that purpose.

The motivation letter will be evaluated according to the following criteria: Compatibility of interests (including research topics), previous education and/or work experience with the goals of the programme (50%); The extent to which the candidate makes clear and convincing a) that the candidate has a broader plan of which the master's programme is a carefully selected part, and b) how the master's programme is instrumentally useful to pursuit of this plan (30%); Lucidity and self-expression (20%).

A writing sample must be added to your application

In addition to the motivation letter, you are also required to submit a writing sample.

The writing sample should be a self-contained text which showcases the properties against which it will be evaluated (see below). This means it should, ideally, be an argumentative text, which provides a compelling defence of a claim. It need not be a paper from a philosophy course—though such papers fall into the genre we expect of the writing sample. It may be drawn from another area of study or work. But, again, if you want to receive a good score for your writing sample, it should exhibit the properties against which it will be evaluated. The limit for the word count is 2000-3000 words. The first page of the essay must include the following information: your name, date of completion of the writing sample, and a word count. NB! The admissions committee will not read any essay that turns out to be longer than 3000 words.

The evaluation criteria for the writing sample are: Clarity of structure and readability (45%); Problem setting and quality of argumentation (45%); Use and reference of appropriate literature and terminology (10%).

Interview

An interview is conducted with applicants who have passed the evaluation of the motivation letter and writing sample. The duration of the interview is 20 min and it is conducted in English via the Internet. The interviews will take place on April 15-19, 2024.

The interview is designed to determine the applicant's readiness for continuous learning, professional development, and aptitude to study in the master's programme.

The applicant will be evaluated according to the following criteria: Understanding of what Philosophy is: of the areas of research it includes, of the methods that are employed, of the criteria philosophers judge each other's work by, of recent developments in the area of philosophy of most interest to the applicant; Readiness for continuous learning and professional development; Skills in analysis, argumentation, and self-expression.

General information regarding the online admission interview

The University of Tartu uses different video communication programmes to conduct an online interview (Microsoft Teams, Zoom, Skype). The admissions committee will notify you, which software programme will be used and when does the interview take place.

The applicant needs the following for the online interview:
• a computer or smart device. The computer or smart device must have a web camera, earphones and microphone (built-in or separate). As the applicant must be visually identified at the interview, the use of the web camera is mandatory, not recommended;
• the internet connection with a speed of at least 1 Mb/s (upload/download) is recommended for the video call.

At the online interview:
• the applicant must have an identity document;
• the applicant has to ensure that the room where they stay is free from other persons or background noise;
• the applicant must take into account that they are not allowed to save the interview.

For further information on the motivation letter, writing sample and interview please see www.ut.ee/philosophy.
Overview
Joining the master's programme in Philosophy at the University of Tartu (ranked in the TOP 200 Departments by QS University Rankings) will enable you to acquire historical and systematic knowledge covering a whole range of philosophical topics. You will learn how to think about fundamental "eternal" questions (e.g. "What is the nature of things?"; "How can one live a good life?"; "What is truth?") as well as how to unravel contemporary issues (from issues pertaining to developments in science and technology to environmental and political concerns). As a master's student, you will be integrated into one of our (often international) research groups. You will develop valuable skills for an academic career in philosophy, such as critical reading and analysis, academic writing, and preparation for presentations.
Why study Philosophy?
• UT is ranked in the top 200 universities in the world in Philosophy (QS Rankings 2021).
We will help you design an individual study plan considering your educational background and interests.
• You can study this programme regardless of your previous educational background.
• You can attend philosophy conferences and lectures (e.g. Frege lectures) by guest professors from all over the world.
• Career possibilities in various fields including politics, administration, journalism and education. More than 50% of our graduates have entered prestigious PhD programmes around the world.
Programme structure
Please see the programme structure in our Study Information System
Career opportunities
If you want to become a professional producer of knowledge, a researcher, an academic, we have a proven record of placing our students into highly regarded PhD programs.
If you want to become a disseminator of knowledge, for example through journalism, media, or education, our studies will teach you how to carefully process and wisely use the immense amounts of information available nowadays, and how to get learners at any level inspired and excited about the subject you teach.
If you want to become an influencer or a public decision-maker, in our program you will learn how to articulate and defend your own opinions clearly and convincingly, and how to listen and critically engage with the opinions of others.
And if you don't know yet who you want to become, philosophy might well be the best place for you! The intellectual discipline and the creativity that we practice and encourage in our lectures and seminars will help you evaluate the pros and cons of different career paths, and will make you imagine for yourself future scenarios you might have never considered otherwise.