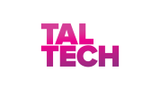 MA

International Business Administration
| | |
| --- | --- |
| Study location | Estonia, Tallinn |
| Type | Postgraduate, full-time |
| Nominal duration | 2 years (120 ECTS) |
| Study language | English |
| Awards | MA (Master of Arts in Social Sciences) |
| Course code | 1998, TVTM |
Tuition fee

€4,200 per year

You can see available scholarship options here: www.taltech.ee/scholarships

Application fee

€100 one-time

The application fee is 100 EUR per applicant, which enables to apply for 2 programmes. The application fee is non-refundable!

More information here: www.taltech.ee/apply
Entry qualification

Bachelor's degree or equivalent in economics/business or a degree in other fields with at least 36 ECTS in business courses such as Introduction to Entrepreneurship, Basic Marketing, Basic Finance, Principles of Financial Accounting, Logistics, and Inventory Management.

In order to qualify for the studies at Tallinn University of Technology, an applicant has to have at least 60% of the highest possible CGPA.

For detailed information about requested documents and suitable qualifications, please take a look at country specific requirements.

GRE General Test result must be presented as it is a preliminary requirement for applying. The required threshold score, exemption criteria and other necessary information are available here.

The entry qualification documents are accepted in the following languages: English / Estonian.

It is required to upload the official translations along with the original education documents to the online application system.
Language requirements

English


To apply for the studies, an adequate proof of English language proficiency must be presented. Accepted certificates and required results are specified on our homepage.

The proof of English may only be waived if a candidate has finished International Baccalaureate (IB) or European Baccalaureate (EB) programme or completed secondary or higher education taught fully in English in one of the following countries: EU/EEA member states, USA, Canada, Australia, New Zealand, Switzerland, United Kingdom. If you have completed studies in English but not on-site in the country named above, we ask you to present an internationally recognised test indicated on our homepage.
Other requirements

A motivation letter must be added to your application.

For each programme you apply to, an individual motivation letter (statement of purpose) must be inserted.

Please provide the following:


Provide an explanation, why you apply for International Business Administration programme – what are your interests and why do you want to study at the TalTech School of Business and Governance?
What are your professional goals and how the degree programme supports them?
How does your academic and/or professional background fit into the degree programme you are applying for?
Write about some of the setbacks and failures that you have experienced at your work or academic environment, and describe how you have handled these situations.



It is important to properly cite any sources (quotations, publications, ideas which are not your own etc.) used in your motivation letter because to do otherwise would be plagiarism and result in disqualification.

Online interview
Overview
This master's programme focuses on specific areas of international business, marketing and sales management. Numerous opportunities of immersion study in local business environment are available in the Baltic countries, Scandinavia, Russia, and the EU. Students will gain knowledge and skills necessary to become successful international top managers.
WHY THIS PROGRAMME?
The school starts after your regular working day at 17:45 and ends 21:00
Largest and most international faculty of business and economics in Estonia.
Many opportunities for start-up businesses, business model competitions and international summer schools.
Co-operation with Estonian corporate sector and state institutions; main partners are Ominiva, East-Tallinn Central Hospital, Swedbank, PricewaterhouseCoopers, KPMG etc.
TalTech alumni membership; some of the members are in leading positions in Estonian economy and in business, which in turn enables to find business partners in the region
Programme structure
In this programme you will be able to choose from two different specialities:

International Business
Marketing and Sales Management


International Business
Specialty for those who wish to work in an international business environment as a top manager or export manager and to supplement their existing knowledge. You will learn in-depth analysis of the organization and its components and re-evaluate and redesign them as needed. During the programme, you will learn the organizational structure, business process management, technology, organizational culture and business strategy interrelationships. During the lectures you will delve into organizational design and management of its functional areas. In connection with the above, you will acquire knowledge of modern forms and methods of work organization and will be able to prepare and implement organizational changes.
In the programme you will be able to plan the company's export activities and it will familiarize you with the aspects of exporting and it's critical success factors. Along with this you will gain knowledge of the theoretical fundamentals of foreign economics, analysis of potential target markets and sales activities in foreign markets. Many courses will be the form of seminars and workshops where you and specialists will solve vital tasks and imitate real-world export situations.
As a graduate, you will be a top professional who can take responsibility for the export and management of a company, analyse results and redesign corporate strategies and policies.
Major courses:
strategic management, export management, international business, business trends, management and leadership, supply chain management.
Marketing and Sales Management
This specialty develops professionals in their field who want to achieve high goals in marketing and sales management and to improve their existing knowledge to reach a new level. To do this, you will study in-depth marketing strategies and gain a more specific knowledge of marketing concepts, international and digital marketing, along with your specifics and aspects of intercultural communication. In addition, you will gain the knowledge to prepare, conduct and analyse market research, and learn how to reshape consumer behaviour patterns for your business. And of course you will learn how to lead a brand!
In Sales Management you will gain knowledge of the basics of commerce, category management, business development and business information systems. In addition, it focuses on aspects of business negotiation, innovation and strategic management accounting.
Major courses:
international marketing, marketing research, strategic marketing, service design, digital marketing, sales management.
The 2 year (120 ECTS) curriculum comprises the following modules:
General studies:
Creates an understanding about the essence of entrepreneurship and its processes, the role of entrepreneur and the principles of business planning and development process. Moreover, students have an opportunity to plan the business process, design business model and compile business plan through teamwork and interdisciplinary study.
Core studies:
Students get a broad overview of different marketing, management and business related subjects.
Special Studies:
Students can specialise in the International Business (supply chain management, development trends in business environment, export management, international business, etc.) and Marketing and Sales Management (strategic marketing, marketing research, sales management, digital marketing, etc.).
Free Choice Courses:
Students can choose subjects according to their special interests or future specialisation preferences.
Graduation Thesis:
Students prepare an independent research paper dealing with and solving a practical business administration problem applying appropriate theoretical knowledge and methodology.
Career opportunities
The programme graduates will gain a broad-based business competence to operate in various businesses in an international context. The knowledge, skills and experience enable the graduate to work as a member of a board, as a middle manager or top specialist, for excellence both in Estonia and in other parts of the world. The curriculum is designed for students, whose aim is to self-development and career advancement and it is creating sufficient prerequisites for rapid and flexible orientation in both practical business and possible future academic activities.