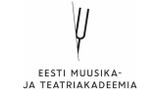 MA

Contemporary Physical Performance Making (CPPM)
| | |
| --- | --- |
| Study location | Estonia, Tallinn |
| Academic field | Humanities and Arts (ISCED 2) |
| Type | Postgraduate, full-time |
| Nominal duration | 2 years (120 ECTS) |
| Study language | English |
| Awards | MA (Master of Arts) |
| Course code | 201113 |
| Accreditation | Accredited |
| | |
| --- | --- |
| Tuition fee | €13,000 per year |
| Application fee | €70 one-time |
Entry qualification

Undergraduate diploma (or higher)

To be considered for the programme, you must have:

• An undergraduate degree. This will ideally be in a relevant performing arts discipline, however, other undergraduate degrees may be considered if you can provide a sufficient portfolio of previous creative practice and experience;

AND

• preferably three years of relevant professional experience.

The entry qualification documents are accepted in the following languages: English.

Verified and translated documents should be first uploaded with your online application and sent as hard copies to the academy ONLY AFTER you have been offered a place on the course.
Language requirements

English
Accepted proof of proficiency: FCE, CAE or CPE, IELTS 6.5+ or TOEFL 90+

You can apply for the course without having your language proficiency certificate, but you will need to have achieved the required level before commencing any studies. If your previous education has been in English, you are exempt from this requirement.
Other requirements

At least 2 reference(s) must be provided.

Please provide two references from those who are familiar with your artistic work. Referees will be invited to submit their reference confidentially through the email addresses you provide and you will be notified when they are submitted.

A motivation letter must be added to your application.

Please provide A Statement of Motivation, either in written form or as a self-tape explaining:

• Who you are, why you are applying for this course, why now, and how attending CPPM would further your artistic development;
• What your current artistic questions, interests, and challenges are that you would like to tackle during the two years.

If you choose to submit a written statement, please upload it to the online application in Letter of Motivation section.
If you decide to submit a self-tape (max. 10 mins) include this video in your Artistic Portfolio.

A relevant portfolio is required.

Please submit an Artistic Portfolio of your creative work. Please submit links within the Media section of your online application.

Additional Documents
Please provide the following supporting documents with your online application:

1) A Curriculum Vitae giving a thorough overview of your previous education, artistic practice and professional experience.

2) Copies of your qualifications from previous studies (degree certificates and transcripts) issued or officially translated into English.

3) A copy of your passport.
Overview
CPPM was founded under the belief that the most intense artistic growth occurs through genuine encounters with inspirational artists – our goal is not to teach you the lessons of the past, but allow you to experience some of the most rigorous artistic processes currently in the field of performance making.
As a CPPM student, you will be working with some of the most innovative, exciting, and renowned international directors, choreographers, artists and companies to have an impact on the field of contemporary performance and continue to create ground-breaking work. All have created their own artistic language, vision and unique methodologies, and share the mission of training the next generation of innovative performance makers.
The ultimate aim of your CPPM experience is not simply to emulate existing practices and methodologies, but to move closer to a deeper understanding of who you are as an artist and how you choose to work. Through intense, inspirational and eye-opening challenges, obstacles and breakthroughs, you will grow closer to your own unique artistic vision. CPPM encourages you to experiment uncompromisingly, questioning artistic norms and your own preconceptions at every step. Only then will you be able to engage fully with this highly challenging, and rewarding, two-year journey with your CPPM family.
WHO IS IT FOR?
CPPM was specifically created for performance artists from all creative disciplines who wish to develop, rethink and challenge their existing practice. There is no upper age limit and highly experienced performers and artists are strongly encouraged to apply.
CPPM IS FOR YOU IF YOU ARE:
1) Are an emerging or established artist looking for an inspiring, stimulating, and challenging environment to further your artistic practice;
2) Are ready to work and train in a highly demanding environment with world-leading artists to gain practical experience of their training methods and creative processes;
3) Are ready to fully commit to a two-year artistic roller-coaster experience that will disrupt your understandings and presumptions about theatre and performance;
4) Are excited to engage with a thriving local professional theatre and performance scene that is waiting for your input and creativity with open arms;
5) Are eager to study, work, and be inspired by peers from different professional and cultural backgrounds, forming friendships, future collaborations, and an artistic family.
TERM DATES:
tbc
AUDITIONS
At this stage, we are planning to hold both live and online auditions, however, subject to changing circumstances this may be revised in due course. All relevant applicants will be informed if any such change is to take place.
If your application has been successful, you will be invited to take part in one of our international auditions.
LIVE AUDITIONS
tbc
CPPM auditions will strictly adhere to the rules and regulations of each respective country in which they will take place. All applicants will be informed of these requirements before the audition and are expected to follow them accordingly.
ONLINE AUDITIONS
tbc
In your online application, we will ask for your audition location/date preferences.
All auditions will run over three consecutive days in small groups, and you are expected to be there for all three days. Auditions will include a variety of workshops, creative tasks and an interview. Details about the process – including what to prepare – will be sent to invited candidates via email. Applicants are responsible for their travel and accommodation arrangements.
AUDITION RESULTS
We aim to let all applicants know about the audition results by 1 May.
The decision will be one of the following:
● We make you an offer to study on the course. After receiving your offer, you have three weeks to accept or decline. Please note that you are not able to defer your study place.
● You have been placed on the waiting list. We aim to let you know the final outcome by 1 June.
● Your application has been unsuccessful.
Please note that the admission panel is not able to give any individual feedback about your performance in the audition.
If you have any questions about the application process, supporting documents or auditions, please contact us via email info_cppm@eamt.ee or call us +(372) 6675733.
Programme structure
CPPM curriculum is divided into six modules:
Core Studies and Practice (45 ECTS)
Creative Projects (21 ECTS)
Specialist Studies (24 ECTS)
Research Skills and Methods (15 ECTS)
Master's Degree Project (15 ECTS)
CORE STUDIES AND PRACTICE
In this module, you will spend the majority of your time in the studio: training, devising, rehearsing, and performing with internationally acclaimed guest artists from across the globe. You will work closely as a company with these leading experts in their creative methods and rehearsal processes, putting real-world experience at the very centre of your learning. It is a practical apprenticeship in the studio, face to face with masters from every aspect of performance making, allowing you to develop your craft by collaborating, investigating, experimenting, and performing. As such, you will be expected to show the same level of commitment, creativity, and professionalism that these artists usually demand in their rehearsal room.
You will reflect critically on your experiences and place your artistic work in the broader theoretical, historical and creative context through reflective journals, small group seminars and individual tutorials. In this way, you can observe, document and guide your development as an artist during this very demanding two-year course.
This module is supported by daily training sessions in which you will be introduced to various approaches in maintaining and further developing your physical and vocal skills. These include, but are not limited to: Alexander technique, Vocal Performance, Singing, Vocal Improvisation, Capoeira, Qi-Gong, Contact Improvisation, Contemporary Dance, TRE.
The module aims to:
1) offer the opportunity to investigate various training and creative methods, strategies and interdisciplinary perspectives in contemporary performance;
2) promote a critical attitude towards modes of making in contemporary performance practice to evaluate the interrelation between training methods and creative processes;
3) give students practical hands-on experience and competency to use various training and creative methods to develop their artistic practice.
Students who have passed the module will be able to:
1) critique various creative and training methods and locate them within the field of contemporary performance practice;
2) contrast and compare diverse training methods and their relationship with creative practice;
3) appraise and critique the stages of evolution as performance artists;
4) critically analyse and direct their personal development as artists;
5) command efficient methods of independent learning, self-reflection and evaluation;
6) adopt and adapt the knowledge gained in the context of their creative practice.
The following courses in this module are compulsory for CPPM students:
CPM001 Contemporary Performance Practices I
CPM002 Contemporary Performance Practices II
CPM003 Contemporary Performance Practices III
CREATIVE PROJECTS
Your creative stamina will be challenged at every step of your studies. Your experimentations and discoveries will not be confined to the academy's walls, and you will constantly be creating and testing your work in front of an audience through open classes, internal sharings and various creative projects presented to the public. This gives you the opportunity to share your works-in-progress in front of an audience and receive invaluable feedback.
Each term culminates in a creative project with a different focus – allowing you to implement and consolidate the tools and interests stirred through your work with the guest artists. These projects encourage you, as an artist, to experiment boldly and uncompromisingly, while questioning artistic norms and your own preconceptions at every step.
Term one will have you create and perform several solo projects – Drag, Autobiographical, and Artistic Response to existing material.
Term two is focussed on the strategies and tools for working as an ensemble, culminating in a devised ensemble piece in collaboration with a guest artist.
Term three will explore the possibilities of what is "beyond performance" – leaving the traditional theatre venue and looking at transdisciplinary opportunities.
All material that you create throughout the course can be added to your artistic portfolio – and used freely for applications and performances following graduation.
The aim of the module is to:
1) introduce students to various approaches to artistic practice;
2) provide practical hands-on experience and competency to use various training and creative methods in the development of their unique artistic practice;
3) experience in the design, management and production of artistic projects in inter- and transdisciplinary contexts.
Students who have passed the module will be able to:
1) establish, evaluate and research sources for performance making (e.g. visual, textual, sonic, audio);
2) experiment with diverse creative strategies to formulate a strong foundation for a process of artistic research;
3) appraise their work and its impact on the audience and locate it within the contemporary field of performance;
4) independently conduct artistic projects, showing initiative, sense of responsibility and managing and teamwork skills as well as high professional level of creativity from the planning stage to production;
5) structure, navigate, document and critically analyse their own creative process.
The following courses in this module are compulsory for CPPM students:
CPM007 Creative Project: Solo Performance
CPM008 Creative Project: Devising Performance
CPM009 Creative Project: Beyond Performance
SPECIALIST STUDIES
Your practical immersion in the studio will be supported by historical, contextual, and theoretical studies. You will be investigating the historical roots of contemporary performance and their relevance to current artistic practice, with special attention given to trans- and inter-disciplinarity. Simultaneously, you will research current trends in global arts practice, including key personalities, companies, festivals and trends with emphasis on the unique aesthetic, artistic, ideological and socio-political contexts they operate within.
In this module, you will be equipped with the tools and strategies for independently growing and managing your career as an artist, including practical project management, sustainability, and applications for funding and festivals. These tools and strategies will assist you to clearly define your artistic vision and ways for its implementation within your chosen field of cultural production.
You will also have the opportunity to select from a range of electives that encompass numerous creative skill sets, broadening and strengthening your toolkit of abilities as an independent contemporary artist.
The aim of the module is to:
1) offer students further opportunity to contextualise their practice and that of others within the field of contemporary performance;
2) offer an opportunity to understand the intertwining of critical and performance practices and apply this to their artistic development;
3) raise awareness and ability to analyse personal learning processes and creativity;
4) introduce the models, theories and practices that form a basis of entrepreneurial thinking in the field of performing arts;
5) offer an opportunity to further develop student's practical, creative and hands-on technical skills necessary in the process of performance making.
Students who have passed the module:
1) have a systematic overview and extensive knowledge of the history, terms, concepts and theories in the field of contemporary performance;
2) demonstrate the ability to engage critically with historical research to underpin current creative practice;
3) are familiar with and respond critically to contemporary developments and debates within the specific field of contemporary performance, including students' own work;
4) are able to assess their need for further education and specialised professional development, and command efficient methods of independent learning;
5) are able to recognise and create inter and trans-disciplinary links between various disciplines and apply these in their creative activity.
The following courses in this module are compulsory for CPPM students:
CPM004 Tracing the Trails of Contemporary Performance
CPM005 Mapping the Field of Contemporary Performance
CPM006 Artistic Self-Curatorship and Management
In addition, students are required to select at least 9 ECTS from a list of elective courses that cover a variety of practical skills for performance making, including: dramaturgy and composition; creative writing for stage and screen; lighting, sound, and set design; new media and technology in performance. This list of elective courses will be confirmed at the beginning of each academic year.
RESEARCH SKILLS AND METHODS
You will explore a variety of theatre and performance research methods such as theatre semiotics, theatre phenomenology, theatre anthropology, theatre sociology, gender studies, and more. You will acquire advanced skills in Practice as Research in order to contextualise, design, document, and present your creative work in the framework of the wider artistic field. The module culminates in a written research paper on a topic of your choosing.
The aim of the module is to:
1) introduce students to current trends and methods for the study of contemporary performance;
develop practical and conceptual skills in undertaking academic and artistic research;
2) develop skills in the analysis, interrogation and (re)evaluation of relevant theories of practice, working practices, methodologies and bodies of knowledge;
3) offer the opportunity to implement appropriate research strategies, through the production of coherent research questions, analytical plans, documentation and presentation;
4) develop ability to work flexibly and imaginatively to communicate their research effectively to wider artistic communities;
5) develop advanced research skills and strategies necessary in preparation for and execution of a Master's Degree Project.
Students who have passed the module:
1) demonstrate knowledge of key issues in current practice and address them throughout the research in both practice and critical reflection;
2) respond critically to contemporary developments and debates within the specific field of contemporary performance, including students' own work;
3) formulate appropriate research questions and determine appropriate methodologies and resources for exploring these questions;
4) carry out independent research and develop lines of inquiry, drawing on a range of sources and applying conceptual/theoretical frameworks in an advanced way;
5) communicate complex critical-theoretical thinking fluently and present scholarly writing in an appropriate format, using the correct terminology, bibliography, and references.
The following courses in this module are compulsory for CPPM students:
CPM010 Theatre and Performance Research Methods
CPM011 Practice as Research: Design, Documentation, Presentation
CPM012 Research Paper in Contemporary Performance
MASTER'S DEGREE PROJECT
Term four is entirely dedicated to your final project: the work that you will create as a manifestation of your individual unique artistic vision. This is the capstone project of the course and consists of a substantial artistic research process leading to a public performance. You will start preparing for this at the beginning of the second year and you will be given all-rounded support and mentorship to facilitate this process.
Your final project will be presented as part of the CPPM Manifestal. This bespoke performance festival is created with the sole purpose of providing a platform for CPPM students to present their original works to a wide, international audience. Students have total creative control over their projects, collaborators, and venues, and draw attention from a number of international festivals and companies.
The aim of the project is to:
1) provide an opportunity for a substantial artistic research process that reflects the depth of inquiry bringing together the strands of knowledge gained throughout the course;
2) develop the ability to operate autonomously supported by supervisors, mentors and artistic collaborators;
3) provide an opportunity to engage students with practice in a variety of modes: writing, directing, performance, and electronic forms of dissemination to address the multi-modal nature of performance making.
Students who have passed the module will be able to:
1) demonstrate knowledge of key issues in current practice and address them throughout the research in both practice and critical reflection;
2) formulate a critical framework to enable reflection on their methods of practice;
3) run an artistic project from the initial idea and research question to the rehearsal process and managing it as a public event;
4) provide evidence of their role as artists/researchers at work, demonstrating rigorous attention to stages of experimentation in the process.
The following course in this module is compulsory for CPPM students
CPM013 Master's Degree Project
FREE CHOICE COURSES
If desired, you will have the opportunity to select from a number of various courses from EAMT or any other public university in Estonia.
Learning Aims
This module aims to support the objectives of the curriculum by providing students with the freedom to plan their studies according to their individual development needs, academic, intellectual, artistic and professional interests, and future career. This module allows students to gain additional knowledge in more narrow disciplines or subjects related to their field of study.
Learning Outcomes
Students will have a deeper understanding of and knowledge in the field of their chosen speciality.
Career opportunities
Access to further study: Doctoral Program
Professional status: The right to be employed in a position requiring Master´s Degree or corresponding qualification