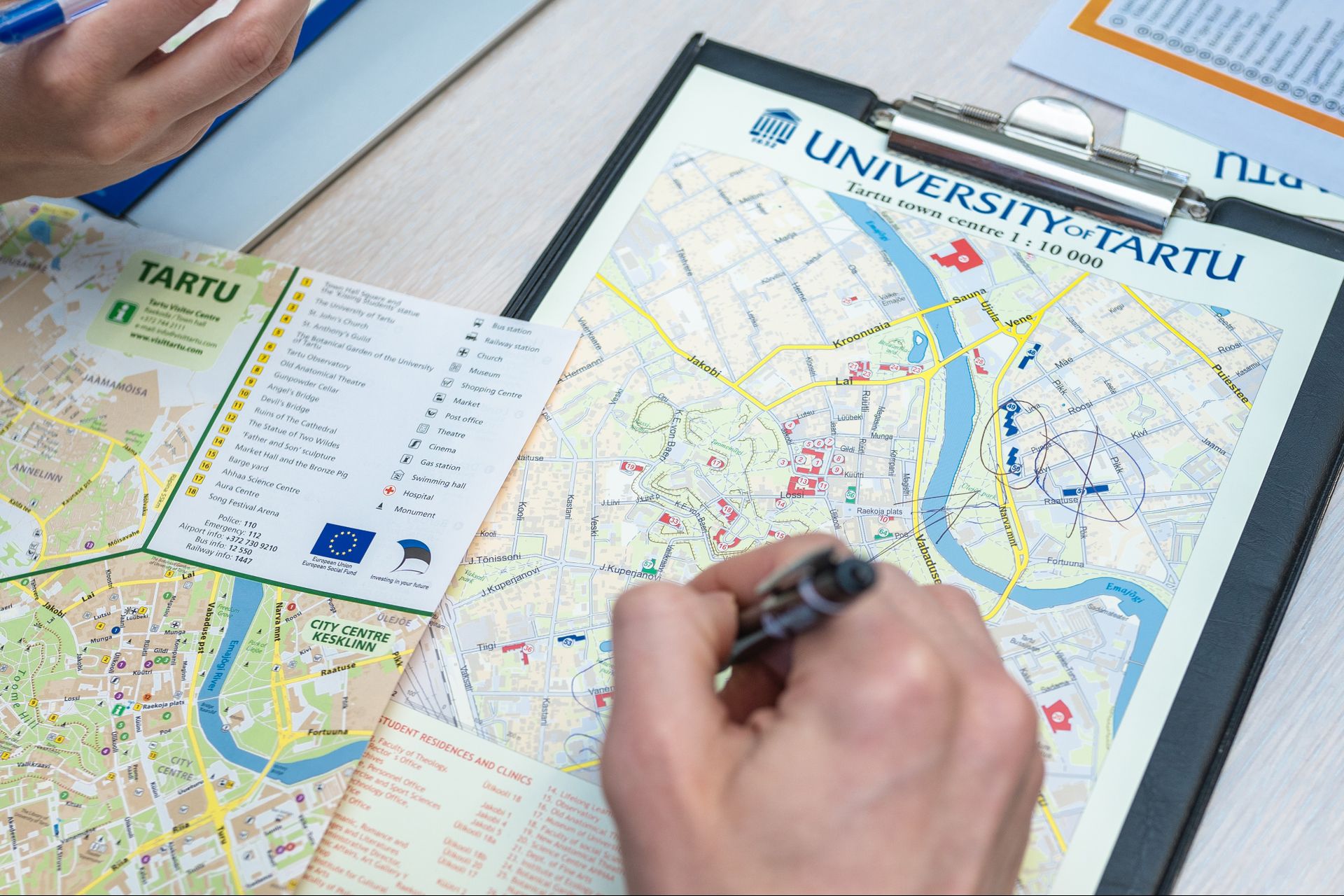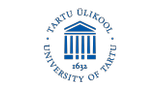 MSc

Geoinformatics for Urbanised Society
| | |
| --- | --- |
| Study location | Estonia, Tartu |
| Type | Postgraduate, full-time |
| Nominal duration | 2 years (120 ECTS) |
| Study language | English |
| Awards | MSc (Master of Science) |
Tuition fee

€6,000 per year

There are 5 tuition waivers available for top ranked applicants in 2023, including 1 tuition waiver for EU/EEA/Swiss applicants, 4 tuition waivers for other applicants (regardless of citizenship).

More information on tuition fees is available at www.ut.ee/tuition.

NB! Applicants who are not citizens of EU/EEA/Switzerland must pre-pay half of the first semester's tuition-fee after receiving an admission offer.

Application fee

€100 one-time

Application fee is non-refundable.
Further information: www.ut.ee/application-fee
Entry qualification

Undergraduate diploma (or higher)

Bachelor's degree or equivalent (must be obtained by the end of July) – for country-specific document requirements please see www.ut.ee/country-specific.

Eligible applicants must have completed the following in their prior learning period: at least 30 ECTS either in geography, geoinformatics, information technology, environmental technology, planning, geology, ecology, biology, environmental physics, economy, sociology, or government and politics.

Please be sure to also check further information and our step-by-step application guide at www.ut.ee/gis.

The entry qualification documents are accepted in the following languages: English / Estonian.
Language requirements

English


All applicants must comply with our English language requirements. The only acceptable English tests and exempt categories are specified at www.ut.ee/requirements.
Other requirements

A motivation letter must be added to your application.

Please upload the final version of the motivation letter before submitting the application. It can not be edited after the application is submitted.

Please write a brief motivation letter (in English, maximum of 4 600 characters with spaces) based on the following points:

Describe what field-related skills and knowledge you have acquired through previous education and working experience (if applicable) and how these match or are relevant to the content of this master´s programme.
Analyse how the master's programme in Geoinformatics for Urbanised Society can contribute to your personal development.
Describe your current ideas about a research topic you would like to focus on during your master's studies.*

Research topic described in the motivation letter is not binding and may change during your studies

In the evaluation of motivation letter, the following criteria will be considered:

Compatibility of interests and the issues raised in the motivation letter with the goals of the master's programme (35 %)
Analytical and argumentation skills (35%)
Self-expression skills and fluency of written English (30%).

Please see admission requirements section on www.ut.ee/gis for further information.
Overview
The 2-year master's programme in Geoinformatics for Urbanised Society prepares highly qualified specialists in handling and analysing spatial data for a better understanding of the global environmental and urban processes, and developing decision support systems for public, private, and non-governmental sector.
In the global information society, governance increasingly relies on sensors, BIG data, analysis, and fast decision-making. The society needs experts who can handle the tools of geoinformatics for understanding and finding solutions to complex environmental and urban challenges related to climate and environmental change, growing social inequality and increased spatial mobility. The master's programme focuses on building interdisciplinary competence by combining geography and IT. Special emphasis is put on problem-driven approach and development of practical skills of students.
Learn modern techniques of analyzing environmental and urban processes in the age of BIG data.
Use spatial analysis tools to learn how to master the full cycle of spatial data management, starting with fieldwork and data acquisition, and ending with visualising planning solutions. Understand how to better plan contemporary urbanized societies at times of global warming, concerns with pollution, increased global population mobility, ethnic integration, housing crises in the cities and urban poverty.
Why study Geoinformatics for Urbanised Society?
• UT is ranked in the top 200 universities in the world in geography (QS Rankings 2021).
• Learn geography and IT in the age of big data and use this knowledge to analyse environmental and social processes for interdisciplinary decision-making.
• After graduation, you can work as a spatial data manager, spatial analyst, GIS consultant, urban and regional planner or pursue an academic career.
• Take part in different GIS-related events, summer schools and conferences such as Mobile Tartu and The Baltic Geospatial Information Technology Conference.
Programme structure
Please see the programme structure in our Study Information System
Career opportunities
Successful completion of the master's programme 'Geoinformatics for Urbanised Society' enables employment in all sectors as a spatial data manager, spatial analyst, or GIS consultant for planning and regional policy. The alumni of the Geography master's programmes with GIS specialisation are working in several local, state, and EU institutions, consultancy companies for planning and environmental management, or in companies that provide location-based analyses and IT-services, or cartographical solutions.
The following list of domestic and international companies and institutions shows where many of our alumni with GIS specialisation have found employment:
Regio, ReachU, Positium LBS, CGI, TerraPro, Navionics, Affecto, Telia, Hendrikson&Ko, Estonian Land Board, Estonian Agricultural Registers and Information Board, Environmental Board, Environmental Agency, Estonian Defence Forces, Estonian Weather Service, Met Office, Tartu Observatory, Tartu City Government, Tallinn City Government, ESPON.